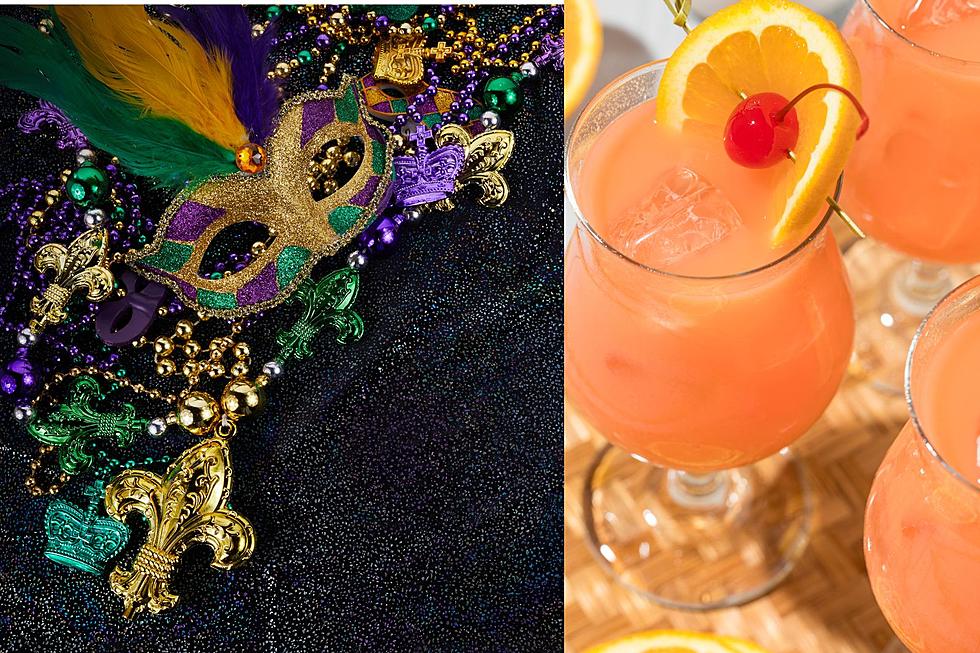 Let's Party! Here Is A New Orleans Drink Made Texas Sized
Canva
I am aware the  Mardi Gras season is over in Louisiana, but here in Texas, we celebrate Mardi Gras all month. (Well, maybe just at my house.) What better way to celebrate the Mardi Gras season than with a Texas-style hurricane?
IT IS STILL MARDI GRAS HERE IN TEXAS
When I say hurricane, I'm not talking about rain and disasters, I'm talking about one of the most delicious drinks you've ever had in your life. Every time I go to Louisiana (which is my second home), I have to grab myself a hurricane cocktail. I feel it's only right to pass this delicious recipe on to y'all.
CHEERS TO YOU, TEXAS
The hurricane drink has two types of rum, plenty of lime juice, very sweet orange juice, and passionfruit purée. Oh, and you can't forget the green grenadine and simple syrup. It's a very fruity, boozy drink that is always a crowd-pleaser in my house during this time of year.
Here's how you make the best New Orleans hurricane drink fit for Texans. This one is strong, but it's so delicious that you forget how strong it is, hence it feels like you are going through a hurricane!
This is what you need to make a Texas-size hurricane!
4 ounces light rum
3 ounces dark rum
1-ounce lime juice, freshly squeezed
2-ounce orange juice, freshly squeezed
half ounce passion fruit puree
half  ounce simple syrup
2 teaspoon grenadine
Top 6 Beautiful Paradise Islands In Texas You Must Visit
You don't have to hop on a plane or a cruise ship to find an island paradise this summer. Texas has some perfect getaways. Here are just a few.
Top 10 Best Places To Live In Texas
10 Cheapest Texas Getaways
June 18 was National Wanna Get Away Day, and it got us to thinking of where Texans can get away from it all this summer and have a great time without breaking the bank.