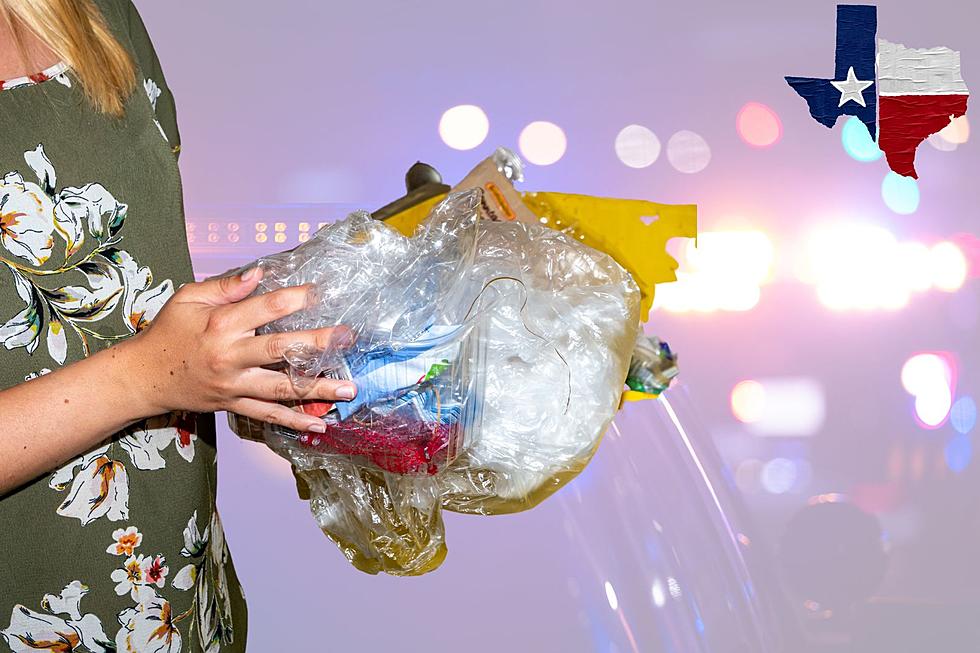 Beware! Here A 3 Items That Are Illegal To Throw Away In Texas
Canva
The slogan in my state is very simple: Don't Mess with Texas! We're all about making sure that our great state not only remains beautiful, but that everyone who lives here or visits understands that keeping the great state of Texas clean is important. Not only that, it's mandatory.
DON'T MESS WITH TEXAS!
I'm aware that there are some things that can't be avoided when it comes to garbage, but if you're doing the best that you can with what you have it shouldn't be an issue.
There are three things in Texas that you can find yourself being in a lot of trouble with if you try to throw them away. It is illegal for you to try to take certain items and drop them off or dump them off in our Texas landfills. Here are three items that are illegal to just throw out in Texas according to the Texas Disposal.
HERE ARE 3 THINGS YOU CAN'T JUST THROW AWAY IN TEXAS
Tires are something that it's illegal to just throw in your trash can or a dumpster. So, how can you get rid of old tires without dumping them on the side of the road somewhere? (Which is also illegal, btw.) Well, the Texas Commission on Environmental Quality (TCEQ) recommends contacting your local landfill to see if they accept and process tires. Some scrap yards may take them too. You can also ask your local government about any bulk collection events they'll be scheduling. You could also try making something fun out of an old tire, like a tire swing for your kids.
Used motor oil is another item you can't just toss in the garbage. According to the TCEQ, used oil can present an environmental hazard, and Texas law expressly bans dumping it on land, or into sewers or waterways. It's even illegal for used oil filters to be accepted by or disposed of at landfills. The TCEQ website has advice on how to get rid of that oil
Chemicals known as household hazardous waste (HHW) are also illegal to casually toss out or pour down a drain. That includes corrosive cleaners, gasoline, some types of paint, pesticides, and even fluorescent light bulbs (which contain mercury that can be an environmental hazard). Again, the TCEQ has tips on safely disposing of these.
Texas has been good to all of us, and it's important that we do everything we can to protect our state so it can be good to future generations.
These Are The Ten Poorest Cities In Texas
Texas is a land of prosperity and opportunity, but even our fine state isn't immune from poverty and inequity.
10 Cheapest Places To Live In Texas
Whether you're a native of the Lone Star State or looking to put down roots here, these are the places where you can get the most out of your money according to
PropertyClub
.
Beware Of These 10 Most Dangerous Animals in Texas
Here are 10 animals in Texas you need to be aware of if you plan to visit or set down roots.