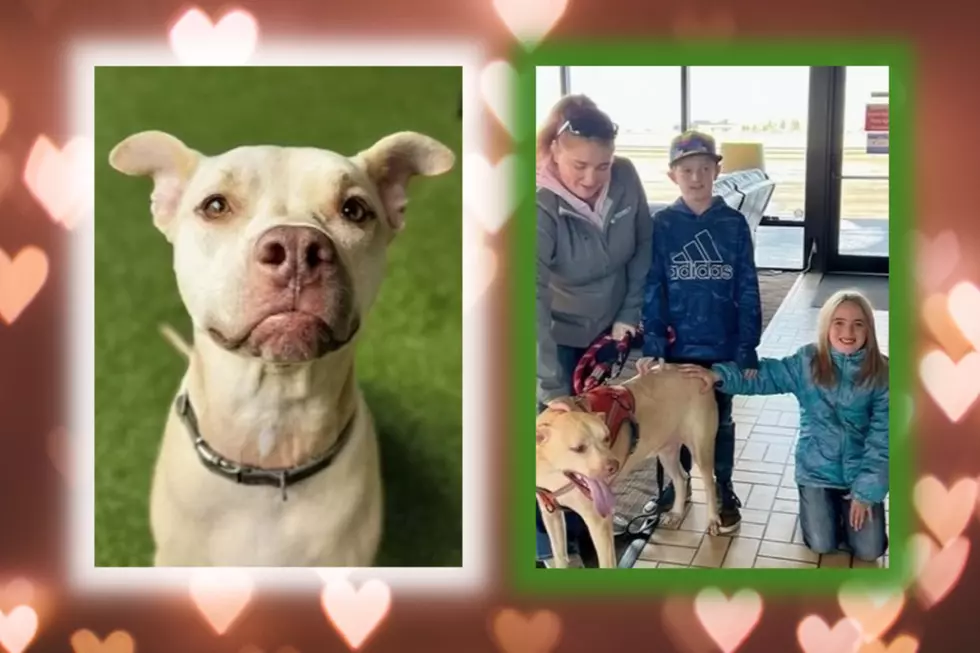 Sweet Puppy Reunites With His TX Family 5 Years After Hurricane
Photo courtesy of NBCDFW
Beloved family dog Bolt has been reunited five years after he was lost in Galveston.
Can you imagine you and your family are prepping for a hurricane and your dog sneaks off? A Texas couple who were preparing for Hurricane Irma five years ago spent days looking for their lost dog before they had to evacuate the island.
The Texas family was devastated and continued to look for their dog Bolt to no avail.
Heartbroken the family decided to leave the island for good and packed up for Wyoming, but not before making one last sweep of Galveston before they left.
Five years later the family gets a call they are not expecting!
Apparently, an elderly gentleman had found Bolt, named him Poppy, and took good care of him until recently when the man was placed in hospice care and Poppy aka Bolt went to a shelter.
That's when the Ft Worth shelter scanned Poppy for a microchip and discovered that Poppy was actually Bolt who had been greatly missed these past five years!
Thankfully Bolt had been microchipped!
Bolt's family can't be happier and admittedly very sentimental as this particular reuniting is especially emotional.
Apparently, Bolt was the father's favorite pet and since the move to Wyoming, he had passed away. Bolt is likely a great reminder about the power of a family's endearing love.
Microchipping played more than a critical role in reuniting this family with their beloved pet.
PetHealth.com offers that, "The undeniable fact remains that microchips have reunited hundreds of pets with their guardians."
It's very likely that without the microchip, Bolt may have never found his way back home.
ADOPT DON'T SHOP