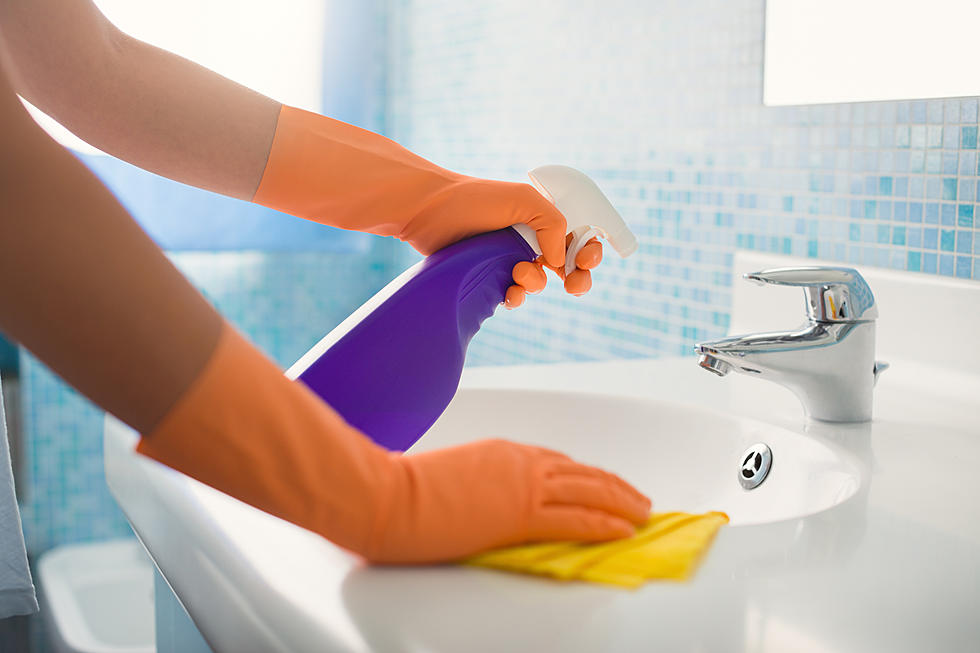 SMH: Don't Inject Inject Disinfectants, Lysol Warns
Getty Images/iStockphoto
I'm quite sure common sense and WARNING labels on products should be enough for you to know that you shouldn't inject or consume disinfectants and cleaners but thanks to a "suggestion" uttered PUBLICLY by the President of The United States yesterday, it is our duty to tell you this and so is Lysol's.
According to ABC 13, during the White House's daily press briefing update on COVID-19, President Trump on Thursday, noted that researchers were looking into the effects of disinfectants on the virus and asked OUT LOUD if patients could be "injected" with them.

This statement prompted a strong warning from the parent company of Lysol and Dettol, Reckitt Benckiser, which issued the following statement:
As a global leader in health and hygiene products, we must be clear that under no circumstance should our disinfectant products be administered into the human body (through injection, ingestion or any other route) - statement from Reckitt Benckiser via ABC 13
While William Bryan of the Department of Homeland Security said at a White House briefing that there are "emerging results" from new research that suggest solar light has a powerful effect in killing the virus on surfaces and in the air, he also said there was no consideration of Trump's "disinfectant injection" speculation.
Medical and scientific experts around the globe are warning people to not take Trump's suggestions seriously.
MORE TO EXPLORE: See the the COVID-19 stimulus bill broken down by the numbers