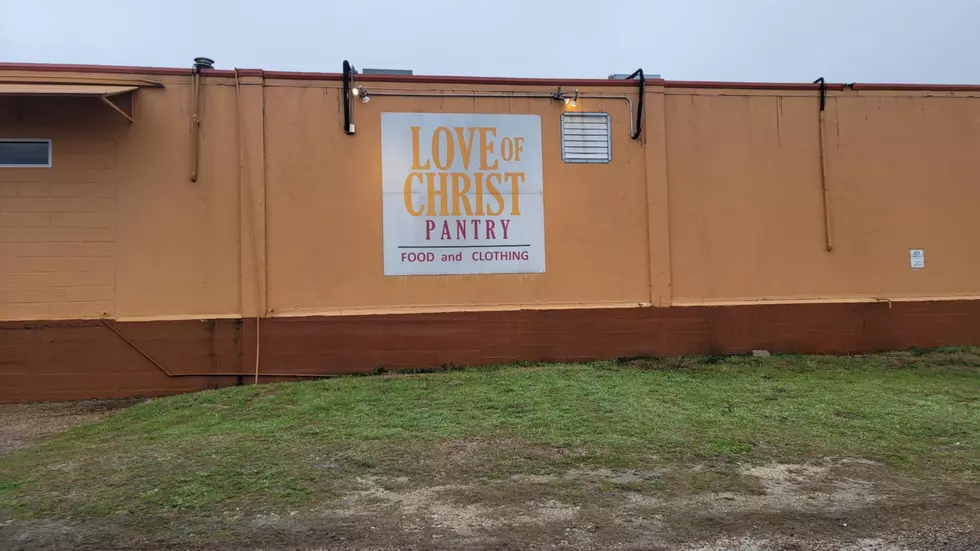 Shout-Out to Love of Christ in Temple for Their Efforts to Help Central Texans in Need
Big Ced, Townsquare Media
I commute from North Austin just outside of Round Rock to the radio station every day, and I pass by the Love Of Christ location when I drive down State Highway 53.
I always wonder what they were doing the first few times driving in, because there's almost always a crowd. Then I realized that it's a food bank.
Thursday morning during my normal commute into town, I noticed that local police were around the building. I wonder if it was a crime scene or something. I asked people in the building do they know what's happening up there, and no one could answer why it was a heavy police presence there this morning.
Well, come to find out that it was not only their weekly distribution of food, but it was a special day today because they gave residents that came by around $75 worth of meat, produce, and other items provided by local distributors.
This particular event came after the week of winter storms across Central Texas that left many without power and water. Also, many residents suffered a food shortage due to not having the power to keep their food safe for consumption.
I am glad to know the heavy police presence today was probably traffic control instead of something worse.
Love of Christ doesn't just host a food pantry, by the way. They're also affiliated with the Feed My Sheep organization, which provides a free children's clinic for Central Texas families in need.
---
---
Many of you reading this probably already knew this, but I've only recently started commuting to the area and I wanted to take this opportunity to give kudos to these awesome organizations helping the good people of Central Texas. Any chance to shine a spotlight on them is welcome, right?
For more information on the Love of Christ Food Pantry, including information on getting involved as a volunteer, check out locfoodpantry.org.
I love seeing stories and witnesses people and organizations stepping up to help out Texans in need. What we experienced last week was one of the most intense natural disasters to hit our state in some time, but Texans proved once again that the worst circumstances can bring out the best in all of us.
LOOK: Answers to 30 common COVID-19 vaccine questions
While much is still unknown about the coronavirus and the future, what is known is that the currently available vaccines have gone through all three trial phases and are safe and effective. It will be necessary for as many Americans as possible to be vaccinated in order to finally return to some level of pre-pandemic normalcy, and hopefully these 30 answers provided here will help readers get vaccinated as soon they are able.