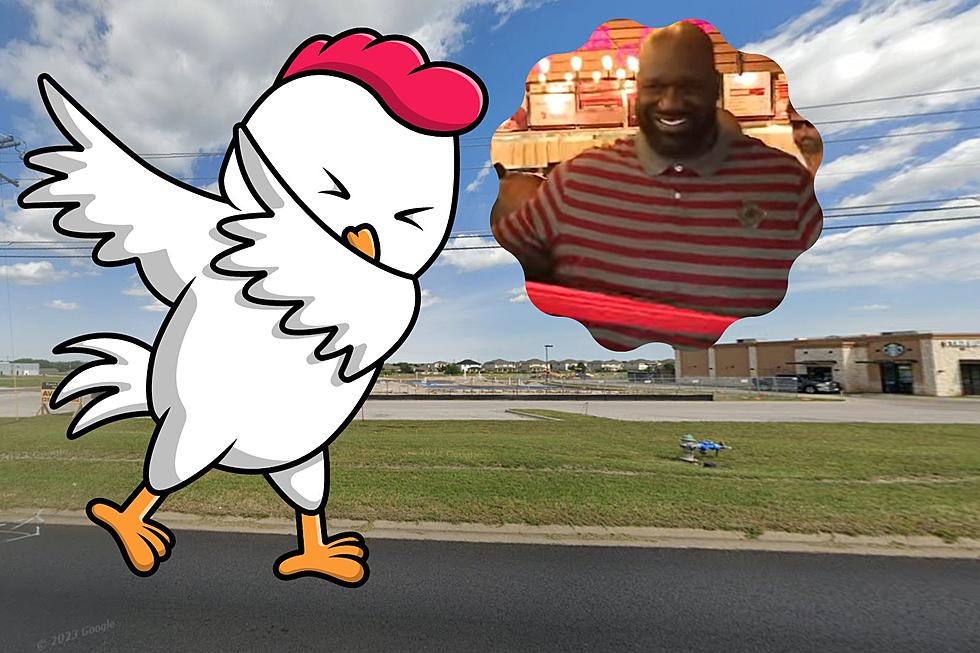 Shaquille O'Neal Big Chicken's New Killeen, TX Official Location & Opening
Fox 26 Houston YouTube/Google Images/Canva
If you are a chicken franchise restaurant owned by Shaquille O'Neal that is known for the incredible size of its sandwiches and other food portions, it might make a ton of sense to open your first permanent location in the area next door to a Starbucks in Killeen, Texas. Not only do we know the exact location of the very first brick and mortar Big Chicken in Central Texas, we also know the wait to open will not be much longer.
Why is opening next door to Starbucks in Killeen, Texas perfect for Big Chicken?
Well, Thanksgiving is still two weeks away, so maybe you have forgotten what happens when you eat a Texas sized dinner? Odds are you will get very sleepy especially after adding a milkshake to your meal, so a caffeine boost will almost be mandatory.
What exactly is Big Chicken that is opening soon in Killeen, Texas?
This really is very BIG news to be hitting Central Texas because right now the only Big Chicken location is inside the Moody Center, so therefore it is only open at limited times for special events. Overall this will be only the fourth brick and mortar inside the Lone Star State with Houston and Richmond, plus the soon to be Lubbock location.
According to KCEN News, the physical location in Killeen is right next door to Starbucks at 2100 Clear Creek Road, and will be open just after the new year in 2024. You can read more in this article.
Did You Know Some of Your Favorite Restaurants Started in Texas?
It's got to start somewhere, and Texas seems to be a great place from which to launch a tasty restaurant chain.
Gallery Credit: AZ, Townsquare Media
The Top 10 BBQ Restaurants in Texas
Turns out you can find some quality BBQ in the least likely of places. You've probably heard the phrase, "Don't judge a book by it's cover", that's pretty much the case for several of these top BBQ joints in Texas.
Gallery Credit: AZ, Townsquare Media
Best of the Worst - These Are Our Favorite Killeen, TX Dad Jokes
We asked, and you all delivered. For Father's Day, we've got some of the best dad jokes right here from Killeen. Which one will make you laugh the most?
Gallery Credit: Tommy Paradise, Canva