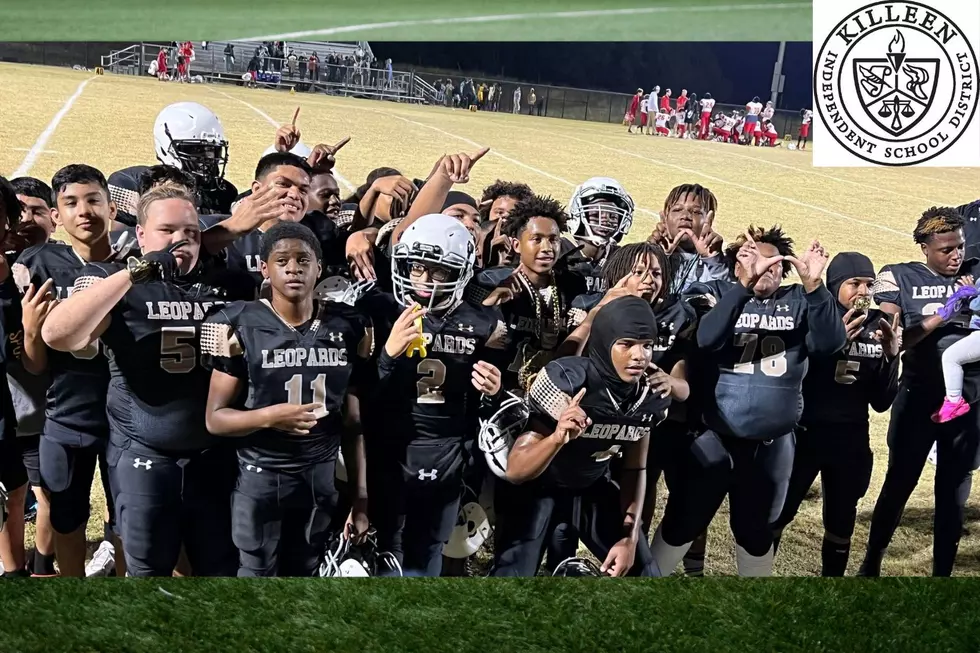 We Need to Shine a Spotlight on the Accomplishments of This Killeen, TX Middle School
KISD/ Cierra Clayter/ Canva
This article is more of an open letter to Central Texas. Yesterday a very upset mother contacted me on social media and explain to me how she feels that Roy J Smith Middle School doesn't get the recognition and respect that they deserve. She wasn't faulting the school district but she felt that it was very unfair that Roy J Smith middle school had accomplished so much in the last two years and literally nobody was talking about them.
PUT SOME RESPECT ON MY NAME!
If you know anything about me you know my soft spot is always for the children of Central Texas and I told her I will make sure that it will be my duty to let people know all about Roy J Smith middle school and the accomplishments they have made here in Central Texas.  The concerned mother's name is Cierra Clayter who says that her son and his teammates went undefeated the entire season last year when they were in seventh grade, for not only basketball but football as well. The seventh-grade players won the district championship in both sports last year as well, which is definitely an accomplishment that we all need to recognize that these young gentlemen have done.
KEEP STRIVING FOR GREATNESS!
Clayter also explained that this year they are in an eighth grade and they are once again undefeated in football and one District and the district champion for the second time, she was so excited for her child and so were his teammates but didn't understand why no one covered for these outstanding athletes story. The reality of it is, this is a mother who is very proud of her child and his friends. This mother worked hard to make sure that her baby is not only a stand-up student, but an amazing athlete as well, and what would be the point of all that hard work if no one ever said a good job to him? Well young man, on the behalf of everyone here at My Kiss 1031 we want to say congratulations to the Roy J Smith football team, keep striving for greatness and being the outstanding athletes that you gentlemen have been for the last two years. I have a child now who is in sports and I would be very upset as a parent if no one ever gave him the "Attaboy speech". It's important that our children feel heard and we celebrate them any chance we have. Don't forget to tell our children good job and good luck this year in basketball season gentlemen.
Health Is Wealth! Here Are The Top Ten Healthiest Cities In Texas
This is where the healthiest cities in Texas are located.
Here Are The Top 5 Safest Places To Raise A Family In Central Texas
These are the top 5 safest places in Central Texas to raise a family.
Here Are the 10 Essential Snacks You Must Grab When Visiting Buc'ees
Buc-ee's has a wall-to-wall snack selection that can be overwhelming, so I wanted to distill it down to 10 essentials. Did your favorite make the list?