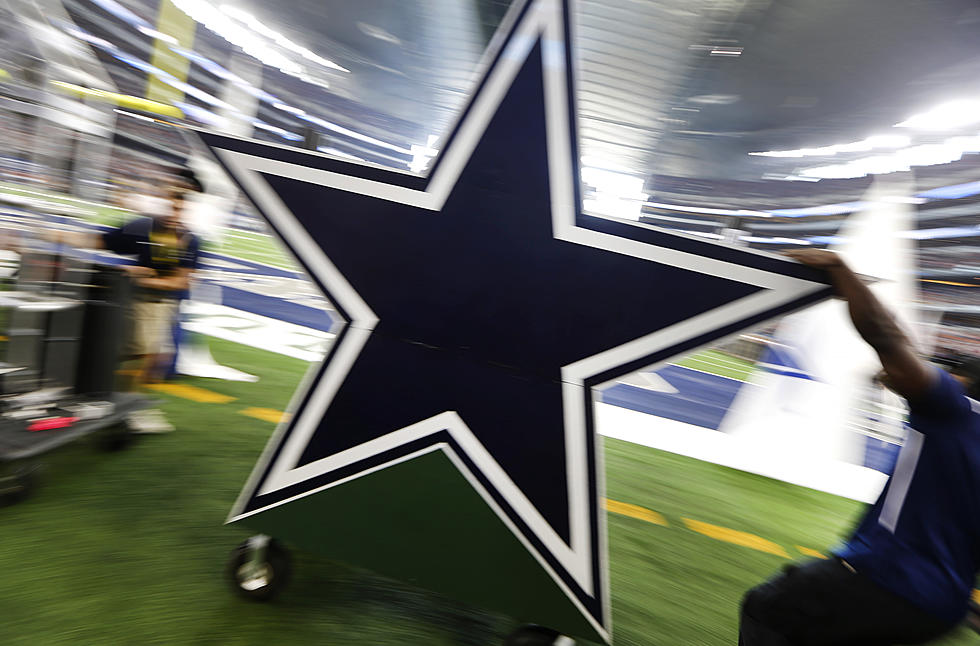 NFL Releases 2021 Schedule, Let's Look at The Cowboys Schedule
Getty Images
The NFL has released its 2021 schedule for every team, so now we know who and when the Cowboys will play.
---
---
Now that we're past the draft, and as summer approaches and summer camps start to get closer, it's time to see who the Cowboys are playing and where they are on the schedule.
Let's take a look.
The first thing you may notice is the addition of one more regular season game as each team will now play 17 games in the regular season. For some teams that means an extra home game, for others, an extra road game. For the Cowboys, the additional regular season game will be a road game.
Also interesting to note is that the Cowboys will play in this year's "Hall of Fame Game" against the Steelers on August 5th at 7pm. The other pre-season games will be at Arizona, then home games against the Texans and the Jaguars.
The Dallas Cowboys will start their 2021 regular season schedule in Tampa to play Tom Brady and the SB Champs on Thursday September 9th. They'll stay on the road for week 2 in Los Angeles to play the Chargers.
Starting the season for two on the road is tough, but they'll kick off a three game home stand on Monday, September 27 with the Eagles coming to AT&T Stadium followed by home games against the Panthers on October 3 and the Giants on October 10.
The Cowboys head to New England on the 17 before their bye week.
A road game in Minnesota on Halloween night kicks off the second half of the season for the Cowboys with home games against Denver on November 7 and Atlanta on November 14.
There's a huge game in Kansas City on November 21 before the Cowboys host the Raiders on Thanksgiving, November 25.
December rolls in with the Cowboys on the road for three straight, at New Orleans on December 2, at Washington on December 9 and at New York to play the Giants on December 19. They'll close out December on the 26th hosting the Washington Football Team.
The last home game of the regular season is on January 2 against the Arizona Cardinals with a trip to Philly to end the regular season on January 9.
That's a heck of a schedule for the Cowboys. I'm predicting a hard start to the season but eventually a 11-7 record in the end with the NL East Title.
Check out the full schedule here.
What do you think?
Texas' Top 15 Pro Athletes from the Past 25 Years in No Particular Order
.