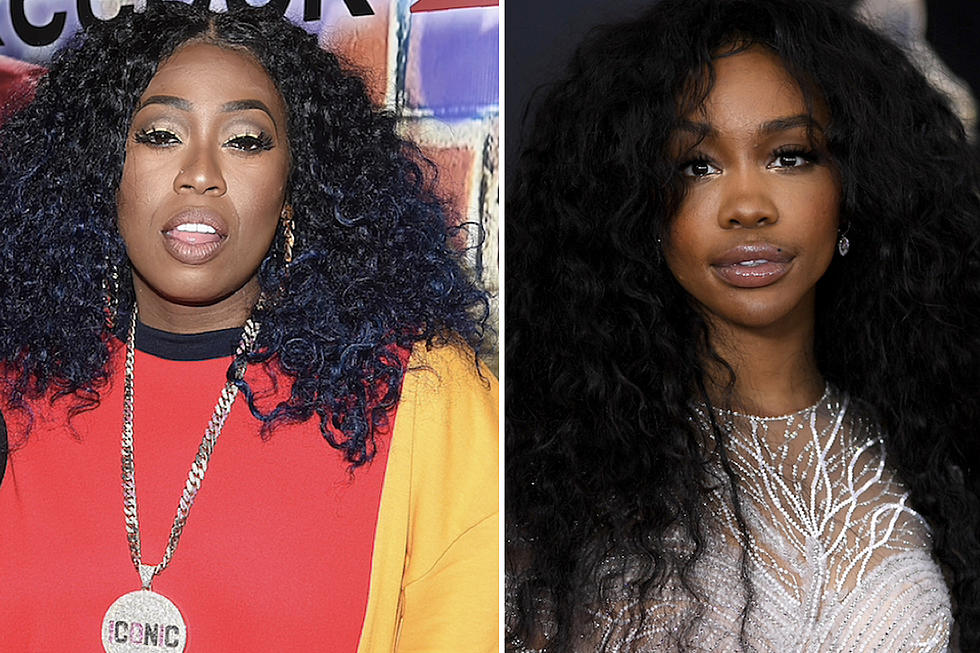 Missy Elliott and SZA Hint at Dream Collaboration: 'Sounds like a Scorcher Banga'
Gary Gershoff / Dimitrios Kambouris, Getty Images
While we are still waiting for Missy Elliott to release a new album, the rap veteran had Twitter buzzing over a possible collaboration with R&B superstar SZA.
It all started on Twitter when a fan suggested that the R&B singer and Missy should do a collaborative song. "A dangerous dream I only dreamt in me dream," SZA replied back to the fan.
Well, it looks like Missy saw the tweet and thought it was a brilliant idea. The legendary rapper responded to SZA with a sizzling-hot tweet: "Sounds like a scorcher banga to me. Mercy!"
Now if these two music superstars do hit the studio together, there's no question that a fiery banger would be the end result. We need SZA's label, Top Dawg Entertainment, to make this happen -- ASAP!
Hell, we'll even settle for a "Broken Clocks" remix featuring SZA and Misdemeanor.
Fans on Twitter seem to agree that that a SZA-Missy collaboration is necessary for the culture. Hopefully, it will happen sooner than later.
In the meantime, SZA is working on a deluxe edition of her Grammy-nominated album, Ctrl. The 27-year-old singer revealed that the collection will boast six bonus tracks not featured on the original album. There's no word on when the project will eventually hit digital stores.
Watch SZA's "Broken Clocks" Video
Worst To Best: Every Missy Elliott Album Ranked