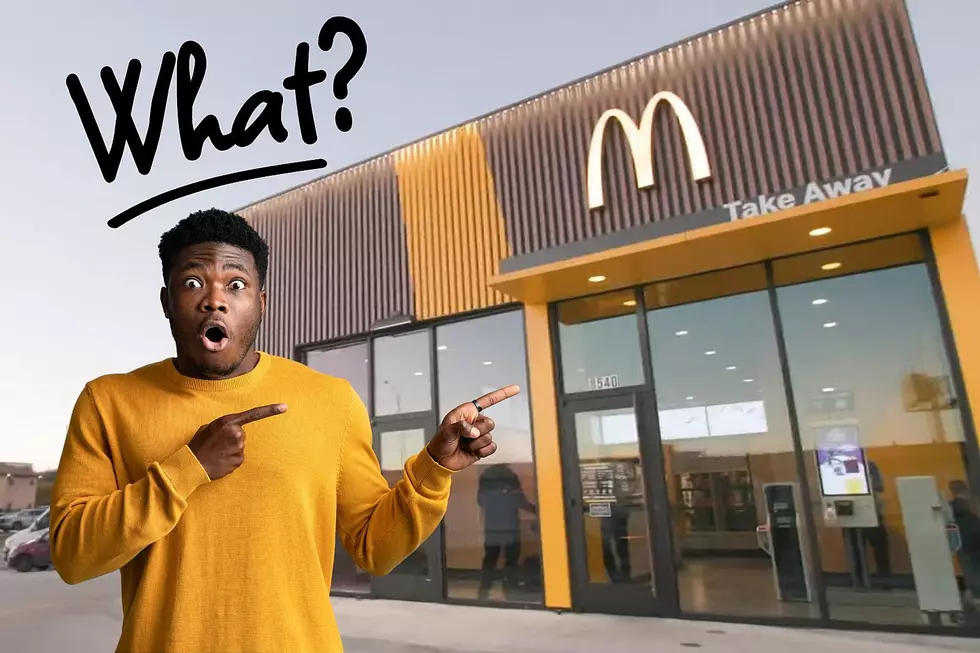 5 Things You Need To Know About A Weird New McDonald's in White Settlement, TX
Youtube/WFAA, Canva
McDonald's just opened a test restaurant in White Settlement, Texas. What are they testing, you ask? They're testing out a new and innovative concept - a small-format kitchen - and here are 5 things you need to know about it.
1. A New Line Will Be Formed
This new concept will focus on serving digital customers through pick-up orders, drive thru, and McDelivery orders. There will also be a new order ahead lane. You know those times when you don't want to get out to go inside, but then if there's a line, you have to wait behind folks that haven't even ordered yet? Well, this takes care of that. When you order ahead on their app, you'll get it delivered from a conveyor belt.
2. Designed For Customers On The Go
So if you'll notice on the inside, there are no computers or registers on the counter. This is by design. This will help make things easier for the crew, allowing them to provide better customer service. (I mean, can anybody do it better than Chick-fil-A though? Shots fired, lol). I wonder if they will keep the same amount of staff. Hmmm.
3. New Technology Will Create A Virtually No-Wait Experience
There will be no dining inside. There will be kiosks to place an order, a room for delivery couriers to pick up orders, and shelves for customer pickup. There will be designated parking spaces just for curbside order pick ups, and for delivery drivers. They are wanting to be able to streamline the ordering and pick up process, giving the crews the ability to focus on speed and accuracy.
4. It's Only A Test
This is McDonald's only small format test restaurant right now. Max Carmona, Senior Director of Global Design and Restaurant Development with McDonald's issued a statement saying, "as our customers' needs continue to change, we are committed to finding new ways to serve them better." 
5. Proud To Serve
With this streamlined operation, as a part of McDonald's "Accelerating the Arches" growth strategy, I'm thinking it will definitely cut down on the long wait for fast food. This is the only location testing and collecting data with this new concept.
I'm Lovin' It
I like the concept and I think this could get interesting, though we will have to see. What do you think?
Go check it out in the Dallas-Fort Worth Metroplex area. Then, head to our Facebook Page and report your findings. Let me know what you think. Or, download our free app. Tap the chat button and leave me a message. Is this a concept that other places should consider?
What will they think of next? K-Lew out!
50 Most Popular Chain Restaurants in America
YouGov investigated the most popular dining brands in the country, and Stacker compiled the list to give readers context on the findings. Read on to look through America's vast and divergent variety of restaurants—maybe you'll even find a favorite or two.
Top 25 Delicious Foods & Drinks That Define The Great State of Texas!
There's more to Texas than just Dallas Cowboys and oil in fact, Texas has helped shape the taste of America. From BBQ, to Tex Mex to Ice Cream and beyond, Texas has introduced the rest of the U.S. to the Texas way of life through food. So what foods and drink make Texas so special? Let's take a look.
10 Food Stops in Texas Featured on the Food Network Channel