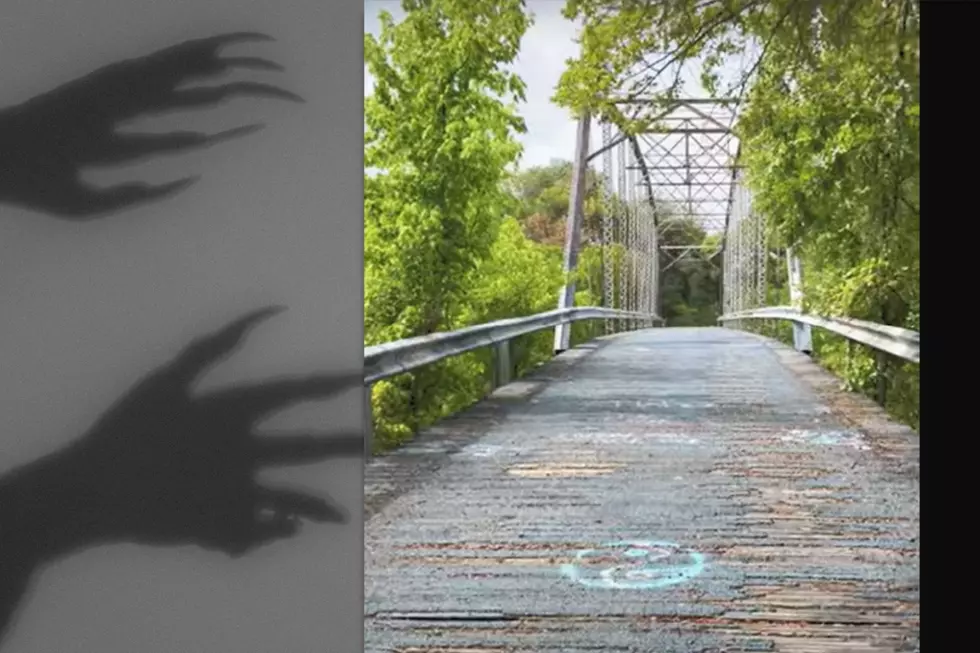 Haunted Maxdale Bridge in Killeen, Texas Will Give You The Creeps
Kevin Adam, YouTube, Canva
There's just something about the area that gives you a weird vibe, and people who visit Maxdale Bridge in Killeen, Texas usually have a spooky story to tell afterwards.
Of course, having the oldest cemetery in Bell County nearby probably helps increase the eerie feeling.
Maxdale Cemetery
Maxdale Cemetery was established in the 1860s, and the earliest documented grave is that of Louisa Marlar, who died in 1867 at the age of 18. However, according to the Historical Marker Database, there is a tombstone dated 1863, which marks a grave moved to the cemetery from another location. The historic cemetery is the burial site of pioneer settlers along with veterans of the Civil War, World Wars I and II, and the Korean War.
Travel website Only In Your State reports that many tombstones in the graveyard have strangely disappeared, but they could have simply disintegrated over time.
Maxdale Bridge
Built in 1914, Maxdale Bridge was created to connect the cemetery to a farm road over the Lampasas River. In 1990, the bridge was given a historical marker, and over the years, several unexplained encounters have been reported in the area. According to Only In Your State, one of the local legends about the bridge centers around children who died in a bus crash (a popular ghost story staple in Texas).
Supposedly, if you park your car at the entrance of the bridge and honk your horn, you'll experience what appears to be someone breathing against the outside of your car windows. YouTuber Kevin Adam says a pentagram was on the bridge when he got there, and the atmosphere was 'very uncomfortable'.
After multiple incidents of vandalism, and also for safety reasons, the bridge is now blocked so no one can drive on it. Last year, KWTX reported that a petition was started by the Maxdale Cemetery Association to move the bridge to a safer location.
If you visit Maxdale Bridge, you might leave with a good ghost story of your own! Just remember to be respectful, as the bridge borders private property.
If nothing else, you'll be able to catch a great view of the Lampasas River. Listen closely, and you may hear a few creepy things as well.
Did You Know Texas Is One of the Top 10 Haunted States in the Nation?
Two years ago, the Lone Star State was named the most haunted state in America,
according to Forbes
magazine.
Texas has moved down on the list from
movebuddha.com
, but we're still in the top 10.
Don't be scared...scroll onward to see which state currently holds the #1 spot for most haunted in the nation.
Most Popular Halloween Candy
Want to be the house on the block that all the kids will remember? Take a scroll through these favorites.