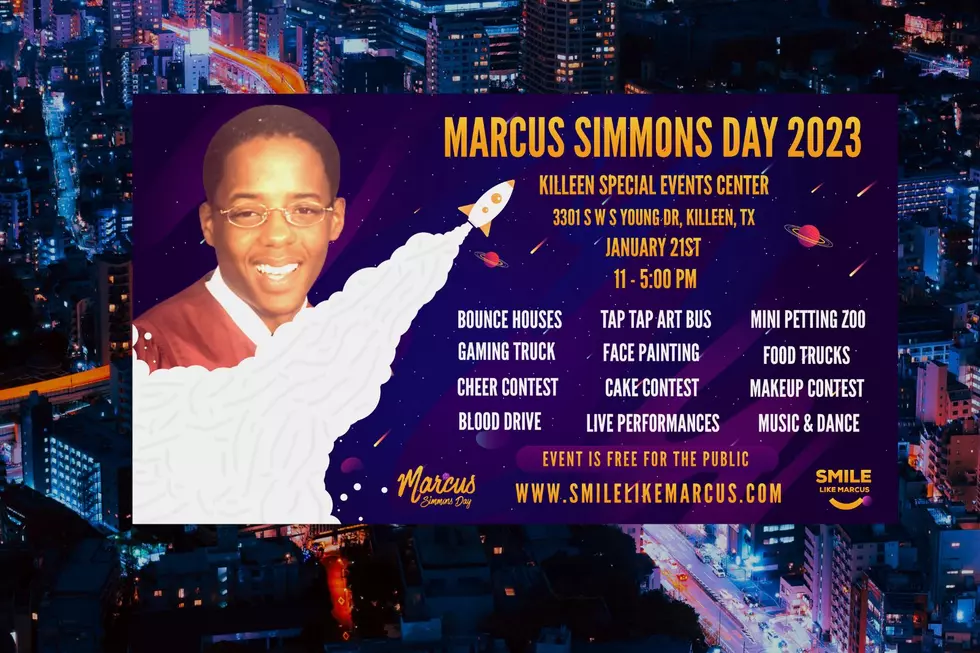 Time to Celebrate Marcus Simmons Day in Killeen, Texas
Canva
(Killeen, Texas) We all need a party to pick us up out of the post-holidays slump, so you're all invited to come out and celebrate the wonderful life of Marcus Simmons.
Marcus was an amazing individual who unfortunately passed away in May 2009 from sickle cell complications. Since then, his family has endeavored to keep his spirit of positivity and love of his community alive and share it with the good people of Central Texas.
KILLEEN, TEXAS COME OUT AND CELEBRATE THE LIFE OF THE REMARKABLE MARCUS SIMMONS
Not only did Marcus Simmons serve in the Air Force, but he was also a Copperas Cove bus driver and family man who was truly loved by all in the community. His birthday is January 20, which is a Friday. However, his family will be holding a free, public celebration with all sorts of family fun the following Saturday, January 21.
HAPPY BIRTHDAY, MARCUS SIMMONS - THANK YOU FOR ALLOWING US TO ENJOY YOUR DAY
Again, this event will be free to the entire community. It's all about coming out to celebrate the beautiful life of Marcus Simmons and enjoy precious time with family and friends.
This event will feature live performances, yummy food trucks, tons of fun with bouncy houses, and even a blood drive that'll be hosted by Carter BloodCare. Let's not forget the mini petting zoo and cake competition, and so much more.
FAMILY AND COMMUNITY
This is what being a part of an amazing community is all about - people celebrating and showing up for one another.
The fact that Dominique Simmons has kept Marcus' name and positive spirt alive in the community is absolutely astonishing and deeply moving, and we should all hope to be so lucky to have good people in our lives that keep us relevant.
Happy birthday Marcus. We can't wait to celebrate your big day!
13 Celebrities with Roots in Central Texas
Central Texas knows talent! From musicians and actresses to football players, we list 13 celebrities with roots right here in Central Texas.
5 Beautiful State Parks Near Central Texas
5 Things to Do While Quarantined