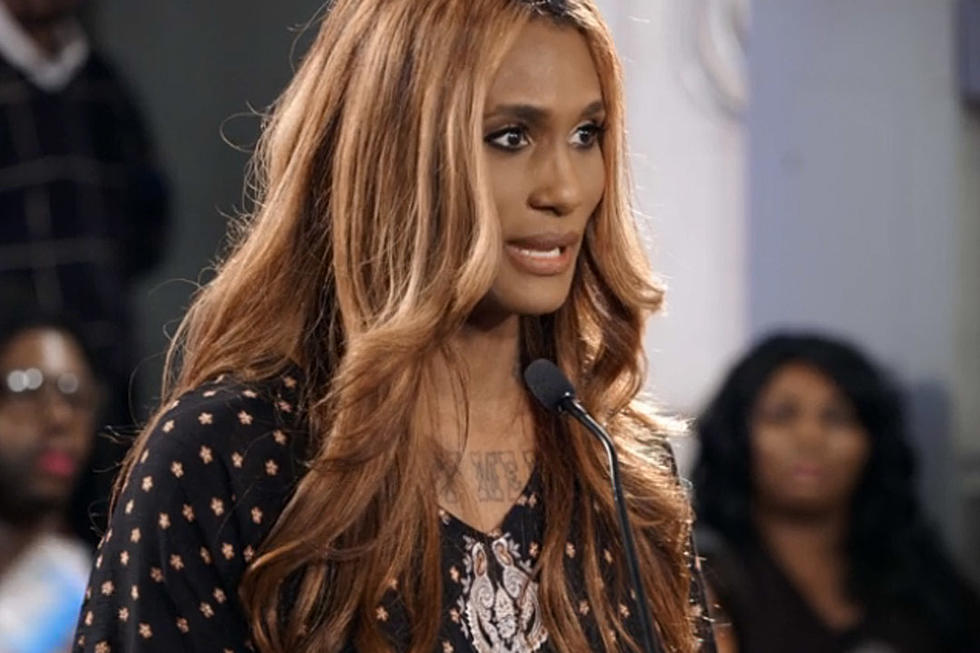 'Love & Hip Hop Atlanta' Season 5, Episode 10 Recap: D. Smith and Tammy Fight at Deb's Panel
VH1
As we headed into the 10th episode of this season of Love & Hip Hop Atlanta, there have been more problems than solutions. And Monday night's (June 6) episode is no exception. Let's start with D. Smith. When we first met D., she wanted to take her music and brand to the next level and was more than willing to work with anyone willing to collaborate. Unfortunately, once she met Tammy, things quickly went downhill. Because of comments that Tammy's husband, Waka Flocka Flame, made about transgenders, their rivalry started.
Fast forward to last night, and that beef trickled down to Deb Atney, who's Waka's mom. Despite the issues between D. and her daughter-in-law, Deb wanted to bring D. onto a panel about how to stop bullying. Unfortunately, once D brought up her issues with Waka and Tammy, the conversation about ending bullying turned into an argument with Deb. And no one messes with her.
Offended by what D. had to say about her son and daughter-in-law, Deb told D. not to come to the event at all. Of course, D. didn't listen and attended. But to add fuel to the fire, she not only gave a monologue about her own experience growing up transgender but also throw shade toward Tammy and even Deb that turned the peaceful conversation into an all out verbal brawl.
While D. has her enemies, she still had a good amount of the LHH Atlanta ladies. Ariane, who wants to explore her own music career and work with D, is on her side, and it looks like Mimi was also cool with D., or at least neutral enough to not be part of the mess.
After all, Mimi had her own problems. After Joseline came to her crying about Stevie J's supposed new baby mama, Mimi confronted him and pushed him to tell her the truth. While she's still skeptical, Stevie swore that he didn't have anymore children and that Joseline was making up stories. Mimi was still unsure, but at that point, that problem was more Stevie and Joseline's than hers.
The most heartbreaking part of last night's episode of Love & Hip Hop Atlanta was the moment Scrapp had to tell his son, King, that he's going away for a while. King instantly broke into tears and couldn't even look at his dad in the eyes -- definitely one of the show's more heartbreaking moments.
And with Scrapp's fate yet to be determined, the whole family not only spent as much time as possible to support him but also made preparations for what would happen once he's behind bars.
Be sure to tune in next week to find out how long Scrapp actually will be in jail.