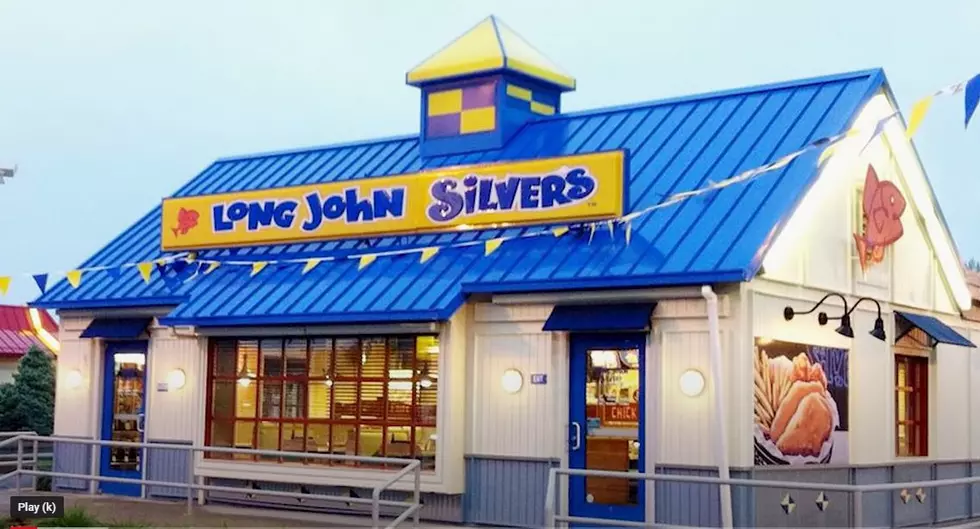 Despite Rumor, Long John Silver's Is Not Closing in Killeen, Texas
YouTube
Nowadays, people have a habit of reading a headline, assuming they know the full story, then jumping into the comments section to sound off. We're not immune to this headline mania here in Killeen, Texas, so I wasn't surprised when an essay on a popular fast food chain ended up causing a stir over whether its Central Texas locations would be shutting down.
LONG JOHN SILVERS IN KILLEEN  IS NOT CLOSING
The article in question was published to a popular news app. To be fair, it wasn't labeled as news, but anyone just scrolling through the app might be fooled. If they're a fan of Long John Silver's, they might even be angry.
The piece is a brief rundown of the recent history of the fast food chain by author Joel Eisenberg. In the article, he discusses rumors that have been floating around about Long John Silver's being yet another victim of the COVID-19 pandemic and preparing to shut down most of its locations.
He cites plenty of sources that show the company did take some hits, but that the company is actually seeing business improve lately and is even looking at overseas expansion.
"Though internet rumors continue to have Long John Silver's as a possible pandemic-era casualty, to date there has been no official indication of a company-wide closure," Eisenberg writes. "The entity, it appears, is actively attempting to expand overseas, while continuing to strategically close under-performing locations in the U.S."
So while some closures have been reported, it doesn't look like Killeen's location is one of them for now.
WHO IS KEEPING LONG JOHN SILVERS OPEN?
Interesting fact from Eisenberg's article: Texas actually has the most Long John Silver's locations of any state. In fact, 14% of their restaurants are located in the Lone Star State.
To be quite honest, I'm not the biggest fan. Even as a kid I wasn't really keen on eating there, but that doesn't mean other people don't enjoy the food. I don't get the appeal, but obviously I'm in the minority here if Texans are making up most of the customer base.
TEMPLE IS SUPPOSED TO GET A NEW LONG JOHN'S
Temple used to have two Long John Silver's locations. The one by Temple High closed a while back and is now a Dutch Bros Coffee. The second location was closed after a devastating fire. There are signs at the site that was once its rubble that imply they'll be rebuilding, but the work isn't happening fast enough for fans of that battered fish and hushpuppies.
14 Texas Eats We Can't Live Without
Top 20 Restaurants Central Texans Wish Would Come to Temple
A while back, I
asked the good people of Temple
if they could picture a good restaurant to fill the lot on North General Bruce Drive where the soon to be torn down Long John Silver's stood.
This was before it was announced that a Dutch Bros. Coffee location would open there (which was one of the places I predicted as a contender in our article).
So now Dutch Bros. is open in that spot, but the responses to my survey were interesting because they paint a picture of just how diverse Temple's population is. People recommended some familiar restaurants with locations in the surrounding area, but also a few I'd never even heard of.
Here are the top 20 results of the survey. Let's see what the good people of Temple are craving!
7 Seafood Restaurants in Killeen and Harker Heights You Need To Check Out
You don't have to travel to the coast to find great seafood. There are plenty of places right here in Central Texas that serve it up fresh and serve it up right. These are just a handful of our favorites. Did yours make the list? If not, let us know what we should try next!