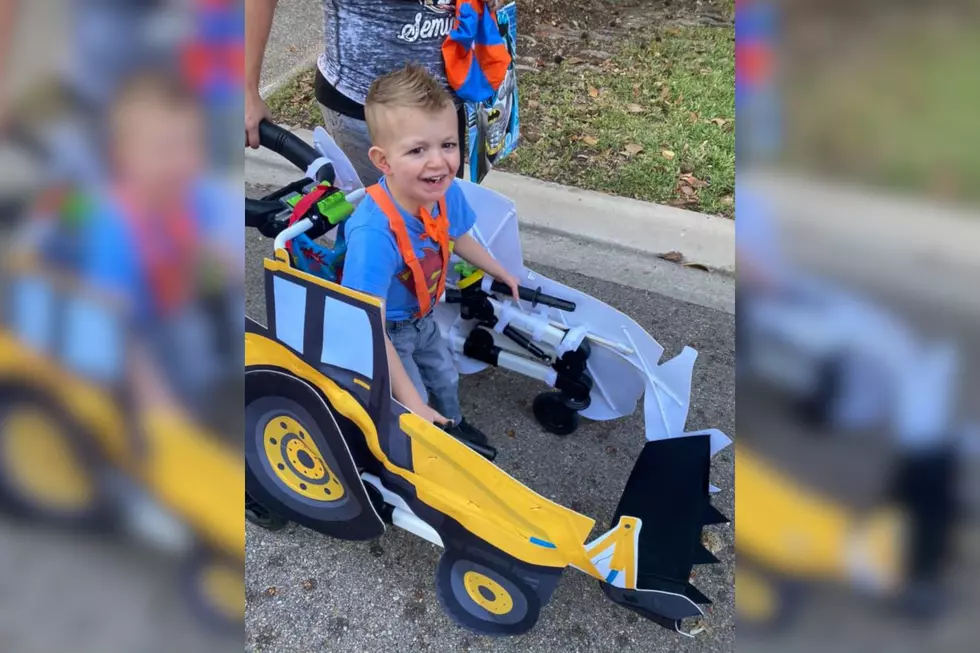 Let's Flood This Temple Kid's Mailbox with Birthday Cards
Photo Courtesy of Todd Cavanaugh
Austin JAK Cavanaugh of Temple is only 5 years old and he's already fought some major battles and won. He's turning 6 on November 25, and I think it would be awesome if we could get as many people as possible to send him a birthday card and show him some love.
Austin JAK's dad, Todd, posted about his son in the Temple, TX - City Watch Facebook group Monday. According to Todd, Austin JAK has a rare genetic disorder called Emanuel Syndrome, and is one of around 500 people known to have it. He's also had over 20 surgeries, but he hasn't let that slow him down.
"He's accomplished things that we were told he would never do," Todd wrote me on Facebook Monday evening. "He's walking with a walker and standing with help. He loves interacting with his family and his nurses. Austin loves to laugh. He loves watching BLIPPI and The Secret Life of Pets. He is our Super Hero."
Austin JAK is non-verbal, and Todd says he's had a rough few weeks as his family has worked to keep him safe from the COVID-19 pandemic. As a caregiver for a vulnerable family member, I can definitely relate. Austin JAK and I are also birthday neighbors - I'm turning 34 on November 26. We're both turkey kids!
Let's make Austin JAK's 6th birthday one to remember. If you'd like to send him a card with a birthday greeting, you can send it to this address:
Austin JAK
3702 Hopi Trail
Temple, TX, 76504
Let's flood that mailbox, Central Texas!
By the way, Todd tells me 11/22 is Emanuel Syndrome Awareness Day - a date chosen because the condition affects chromosomes 11 and 22 in patients. The syndrome colors are purple and blue, so if you'd like to get the word out and help raise awareness of Emanuel Syndrome, those are the colors to wear or display this Sunday.
Oh, and in case you were wondering, Todd also tells me that JAK stands for "Just a Kiss", a Lady A song that's special to Todd and his wife, Deanna.
Enter your number to get our free mobile app
KEEP READING: See notable new words that were coined the year you were born