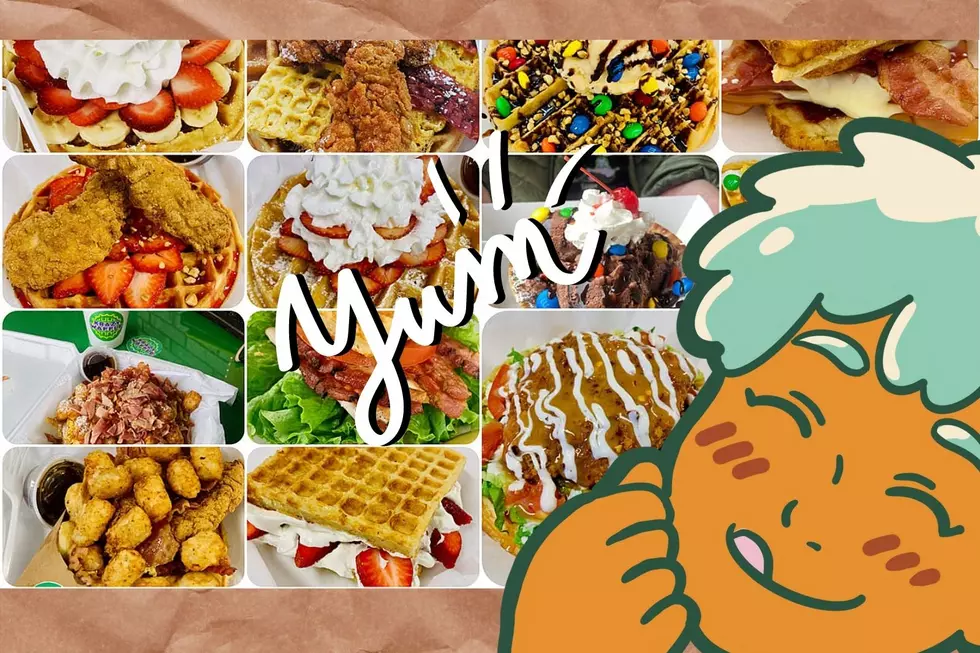 This Killeen, Texas Breakfast Spot is Doing Amazing Things with Waffles
Krazy Waffle/Canva
I don't know anybody who doesn't love a good breakfast. Life gets busy though, and even here in Killeen, Texas we have a bad habit of skipping the most important meal of the day. What if there was a place that made breakfast so fun and inventive that you couldn't resist?
Even if you are the weirdo one percent (I'm assuming) of the human race who isn't a fan of breakfast, but you love waffles, you're gonna love this place.
---
---
YOU HAVE NOT HAD A WAFFLE LIKE THIS BEFORE
There's a crazy-delicious hidden gem called Krazy Waffle at 815 N.8th Street. They don't just specialize in making traditional waffle sweet treats. If you want something savory or hearty, you can get that to. That's what makes this place special - the sheer amount of insane variety. Chicken and wffles with strawberries and M&Ms? It's an option. If you can dream it, they can probably do it, and that's what I love about it.
LET'S GET CRAZY WITH SOME WAFFLES AND SUPPORT A LOCAL BUSINESS
When you go to Krazy Waffle you can tell that the staff and the owners truly care about their customers and the product that they are presenting to all of Central Texas.
For my meat lover friends, try the waffle cheeseburger. It literally melts in your mouth. If you have a sweet tooth, there's also a variety of ice cream combos with the delicious waffles. The food is absolutely fantastic.
The point is that someone right here in Killeen dreamed up a place where we breakfast lovers can try something new every time we visit, and maybe we can win some breakfast loving converts if we get them in there too.
14 Texas Eats We Can't Live Without
Top 20 Restaurants Central Texans Wish Would Come to Temple
A while back, I
asked the good people of Temple
if they could picture a good restaurant to fill the lot on North General Bruce Drive where the soon to be torn down Long John Silver's stood.
This was before it was announced that a Dutch Bros. Coffee location would open there (which was one of the places I predicted as a contender in our article).
So now Dutch Bros. is open in that spot, but the responses to my survey were interesting because they paint a picture of just how diverse Temple's population is. People recommended some familiar restaurants with locations in the surrounding area, but also a few I'd never even heard of.
Here are the top 20 results of the survey. Let's see what the good people of Temple are craving!
7 Seafood Restaurants in Killeen and Harker Heights You Need To Check Out
You don't have to travel to the coast to find great seafood. There are plenty of places right here in Central Texas that serve it up fresh and serve it up right. These are just a handful of our favorites. Did yours make the list? If not, let us know what we should try next!