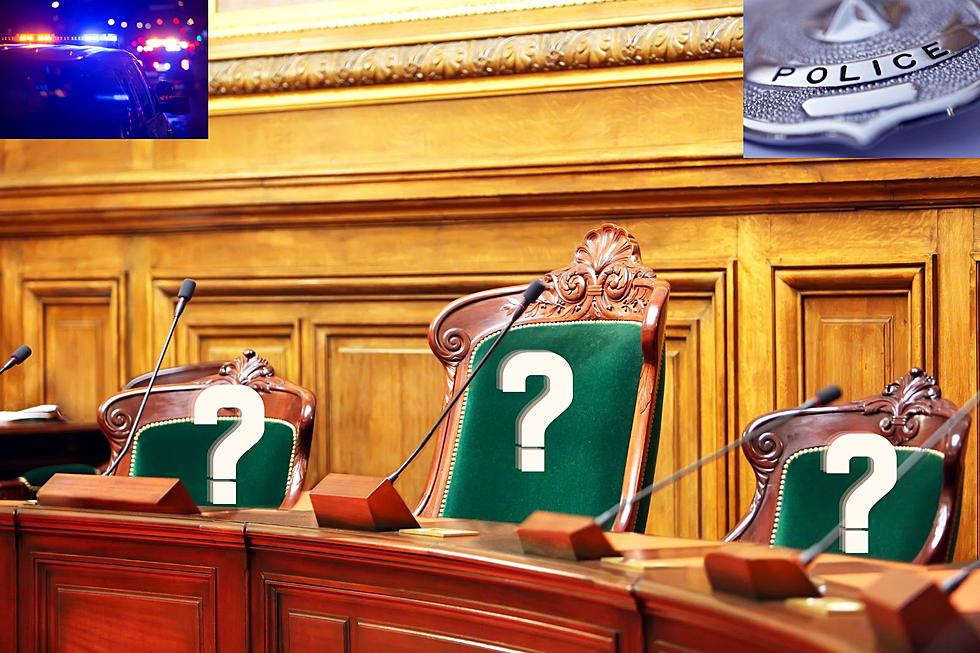 Who Will Be Killeen, Texas's Next Police Chief? Community Invited to Meet Finalists
Canva
In December 2022, following 31 years of civil service and five years as chief of the Killeen, Texas police department, Charles Kimble announced his retirement. His official last day was on January 27. Even though it was bittersweet saying goodbye to Chief Kimble, everyone wanted to know who would be serving in the position next.
IT'S DOWN TO FIVE CANDIDATES
After a lengthy selection process, City of Killeen Manager Kent Cagle has narrowed it down to five candidates, and you'll have a chance to meet them this Friday, April 14.
MEET AND GREET
Cagle said Monday that the candidates will be in town April 13 and 14 to tour the KPD headquarters, and that they'll be interviewed by a panel of community members selected by the City Council from 9 AM to 5 PM Friday.
From 5 PM to 6:30 PM that night, the candidates will be at the Killeen Civic and Conference Center, and it'll be your opportunity to meet them.
HERE ARE THE FINALISTS
The names of the finalists are:
Alex Gearhart
Chris Vallejo
Keith Humphrey
Ellwood Thomas Whitten, Jr.
Pedro Lopez, Jr.
Tap the button below to see a PDF with their biographies, courtesy of the City of Killeen.
ARE THESE FOLKS UP FOR THE JOB?
Chief Kimble left big shoes to fill, and we are hoping that Killeen officials will make the right decision when picking who will lead our local police. If you want to see the finalists, come out this Friday and decide for yourself who you think is best to protect your city.
8 Safest Cities in Texas
Here are the 8 safest cities in Texas
Pay Attention! Here Are The Worst Intersections In Killeen
Killeen, like any town, has its fair share of dangerous intersections. These are the ones where you're most likely to end up in a crash if you aren't careful.
Where's the Money At? Here Are the 10 Richest Cities in Texas
Here's a handy list in case you're looking to join the upper crust.