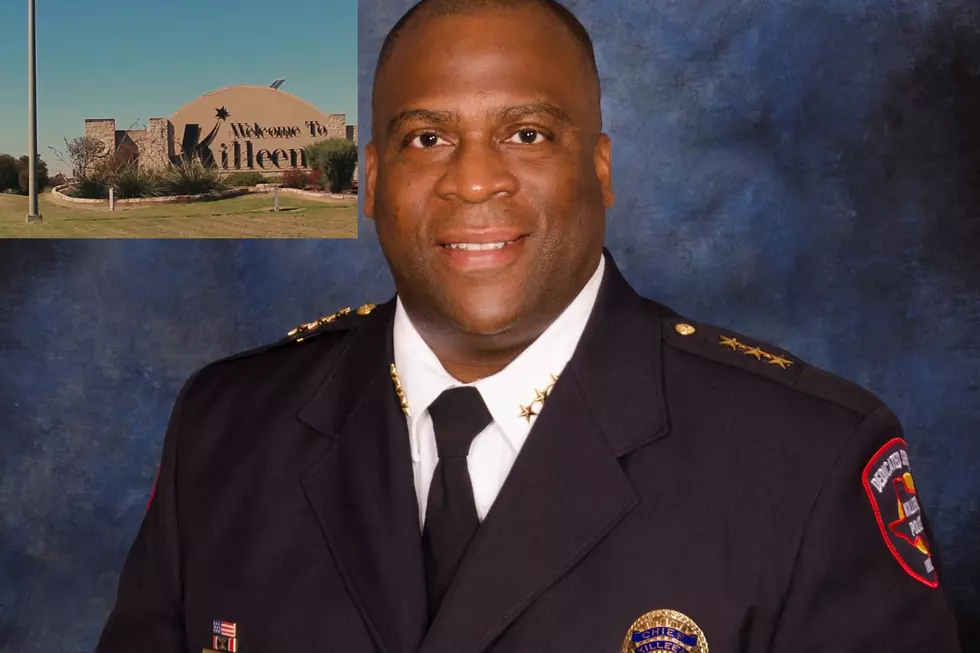 Killeen, Texas Says Farewell to Police Chief Charles Kimble
Canva/ KPD
(Killeen, Texas) - This is a very bittersweet article to have to write. We are saying farewell to the Chief of the Killeen Police Department. Charles Kimble has announced that his last day at the department will be January 27, 2023.
FAREWELL To CHIEF CHARLES KIMBLE - KILLEEN WILL MISS YOU!
Chief Kimble started this career in public service over 30 years ago. He always had a passion for not only serving people, but helping the citizens of this country.
Chief Kimble says, "The law enforcement community is a tight-knit group and I know I'll always be a part of that family". I remember when Chief Charles Kimble joined the Killeen Police Department in September and they had announced he had just completed working in the state of North Carolina.
CHIEF CHARLES KIMBLE WILL ALWAYS HAVE A FAMILY HERE IN KILLEEN, TEXAS
We never held it against him being a Green Bay Packers fan in a Dallas cowboy city because he was always very fair and good to us.
Since his arrival, there's been a decrease in the crime rate in the city of Killeen, and Chief Campbell also started a homeless outreach program which was very much needed.
I think I speak for all of the city when I say we hate to see chief Charles Kimble go, but we definitely appreciate all the effort and time you put into making sure this city is not only safe for me and my family but for all of the community. Thank you for your services and congratulations on your retirement.
That Time We Found Derelict War Planes Hidden in Temple
10 Easy Things to Grow In Your Texas Garden
Whether you're an amateur, novice, or pro, these plants are easy to grow in any Texas garden.
MORE: 11 of the Worst Marketing Blunders in History