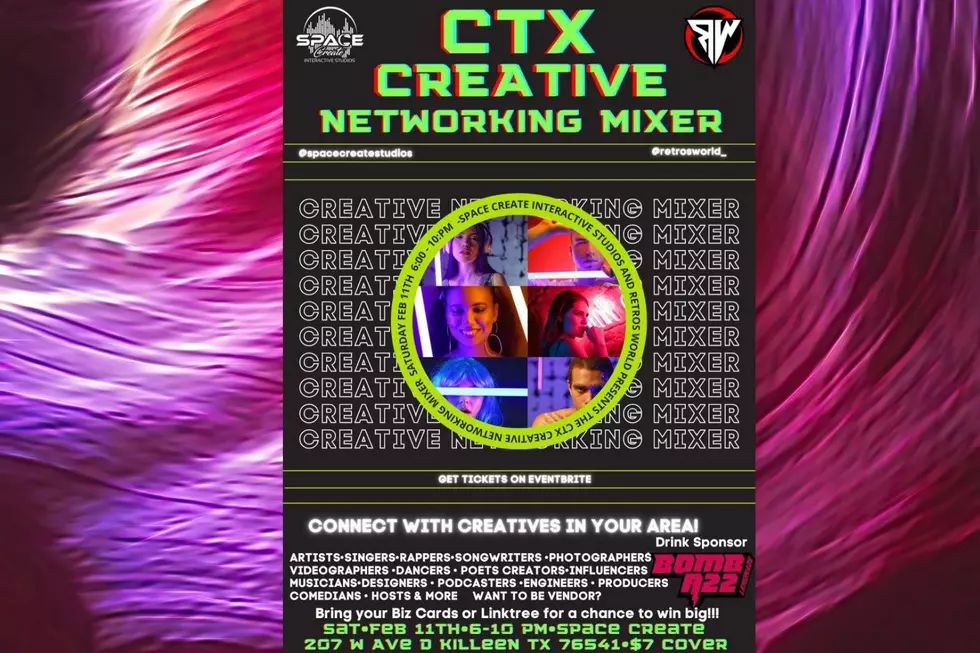 Killeen, Texas Ready To Network And Mix It Up?
Canva/ Toni Ringold
Killeen, Texas you know I'm all about networking and making sure that the city comes together. The Space Create Studios is having a Central Texas creative network mixer and to be honest if you're not going to be there on February 11 you are going to miss out on an opportunity. Toni Ringold the owner and operator of Space Create Studios is by far one of the most talented, loving, and determined person that I've ever met in my life.
LET'S PARTY AND NETWORK IN KILLEEN TEXAS!
Toni Ringgold is a hustler and a songstress who is all about showcasing and helping out now only the next generation of talent but everyone. The event will take place in downtown Killeen and I would suggest that anybody who's wanting to be in movies, radio, or any type of entertainment or media show up and show out!
LET'S MIX IT UP IN KILLEEN TEXAS
What makes Space Create Studios so fantastic, is they are the only building in Central Texas, that allows not only entrepreneurs and artists to have a safe haven to showcase and utilize their needs for their talents. There will be live DJs at this event, performances, networking, amazing vendors, and prizes as well. The food trucks will be out in about and the fun will be at Space Create. I witnessed the opening of Space Create Studios and when I say the whole city came out to show the love they were definitely networking and mixing it up you do not want to miss out!
5 Beautiful State Parks Near Central Texas
Let's Explore The Silo at the Laughing Llama Farm in Troy
My Texas Bucket List..So Far