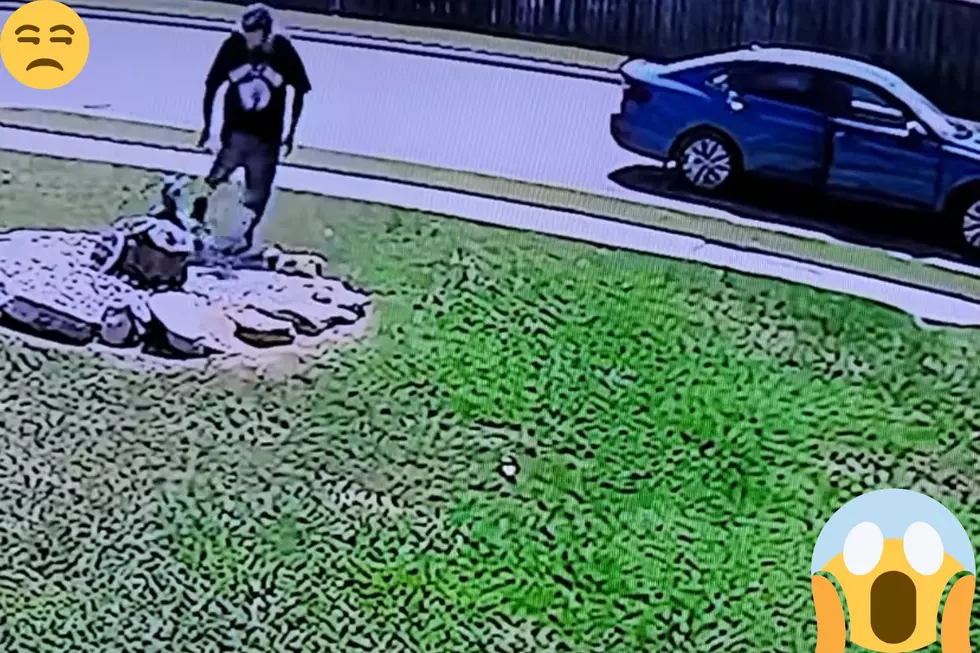 Help! Killeen, Texas Is Looking For Alleged Thief Spotted in Front Yard
Courtesy of Diana Nottingham/ Canva
I'm not exactly sure what's going on in Killeen, Texas, but it's sad to see someone get out of their car in broad daylight and help himself to someone else's property. That's what a resident claims happened, and they've shared security footage they say proves it.
WHAT IS HAPPENING IN KILLEEN, TEXAS?
I was in a private group on Facebook Wednesday (9/28) when a Killeen woman started a thread to vent how angry she was about someone committing theft in front of her home.
Diane Nottingham had a beautiful Buddha statue that's been sitting in her yard for a while now, and the footage she shared shows a guy just casually getting out of his vehicle and helping himself to it. What makes this situation so much worse in my opinion is that the person who decided to steal the Buddha statue committed the alleged crime in broad daylight without a care in the world. I won't comment on the irony of stealing a statue of a guy who taught folks to let go of material attachments.
[video width="720" height="960" mp4="https://townsquare.media/site/513/files/2022/09/attachment-video-c5040196-c55c-4941-953b-440bfef3adf4-1664482575.mp4"][/video]
LET'S PROTECT KILLEEN
In the video, you can see a blue sedan backing up, then stopping in front of the victim's yard. A man hops out, grabs the statue, then calmly walks back to the car and hops in the passenger seat.
SMH
This type of disgusting behavior genuinely infuriates me. We were all taught growing up that if something does not belong to you, do not touch it.
If anyone has any information, please notify Diana Nottingham through social media or contact Killeen PD. If we turn a blind eye to this behavior, next time it could be one of us.
39 Missing Children Found in Two-Week Rescue Operation in Georgia
Texas 6 Most Wanted Fugitives
Take precaution and familiarize yourself with the following faces. These criminals are currently listed in the Texas 10 Most Wanted.
Meet Texas' Most Wanted Fugitives