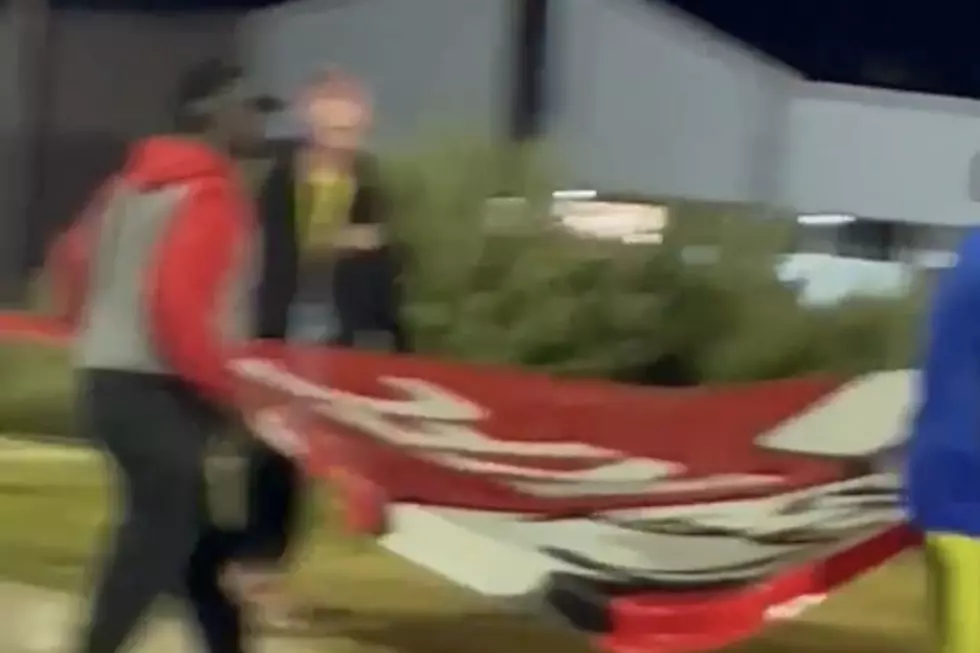 Kentucky Fried Chaos: The Colonel Took a Hard Hit During Monday's Storm in Killeen, Texas
Courtesy of Shannon Brazier/ Canva
If you were in Killeen, Texas Monday night around 8 o'clock, you witnessed aggressive winds and some heavy rainfall. Some places even got a little bit of hail.
A severe Texas storm usually means at least a little damage will happen, but if you were near KFC, you probably saw some Kentucky Fried Chaos going down.
WHAT HAPPENED AT KFC?
I mentioned the high winds, and you've probably seen people posting pics of random stuff that blew into their yards like trampolines, chairs, branches, and who knows what else.
Imagine if THIS blew into your yard!
Yep! Over at the Kentucky Fried chicken located on Stan Schlueter Loop, the power of the wind took down the sign yesterday. A friend of ours spotted some employees who were outside trying to put it all back together, and you can tell by the looks on their faces not only were they not impressed with the weather, but they were shocked that the Colonel was face-down in the mud.
STAY SAFE OUT THERE KILLEEN, TEXAS
It definitely took more than eight people to carry the heavy sign. According to the weather kit, From 8 PM until 12 PM yesterday Texas was under close watch due to the fact that they were tornado warnings. Killeen Texas we took a pretty big hit last night with the thunderstorm that we received and a couple of businesses definitely have the pictures to prove it. The city of Killeen police department and office of homeland security and emergency management received dozens of calls about accidents with vehicles and downed trees during the outrageous weather in the area overnight and yesterday. There were no reports of any serious accidents besides reports of some trapped in water, but the public works department crews will be out today correct in the guard rails that were damaged during the accident. Encore says that there were less than 1000 power outages at a time last night and residents can contact Unk or directly if they had any questions.
10 Cheapest Texas Getaways
June 18 was National Wanna Get Away Day, and it got us to thinking of where Texans can get away from it all this summer and have a great time without breaking the bank.
Check Out Snow Day Pictures From Listeners in Killeen And Temple
5 Beautiful State Parks Near Central Texas