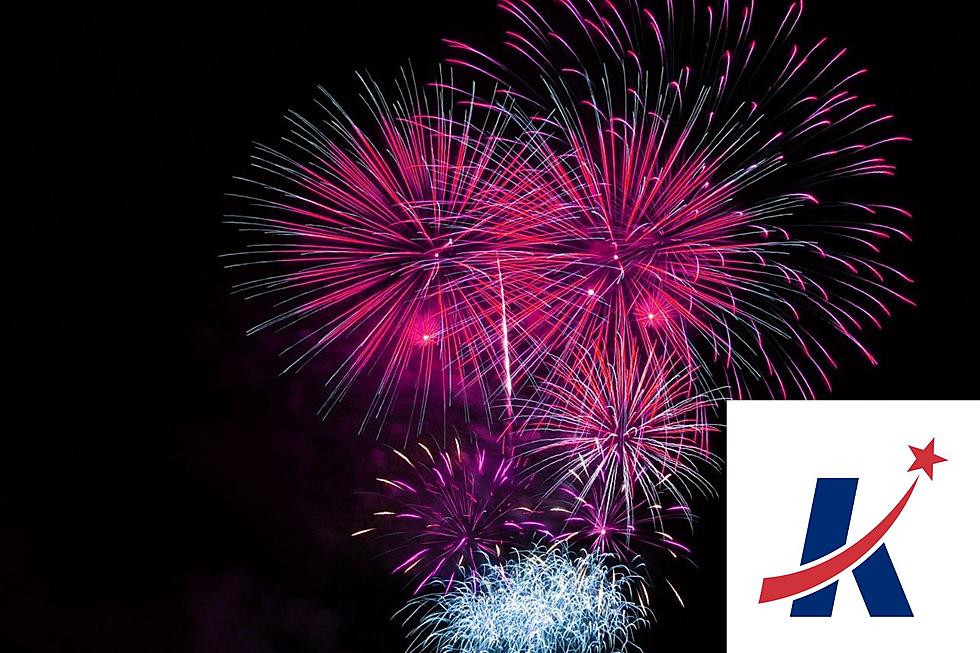 Killeen, Texas Is Celebrating The second annual Independence Day Extravaganza
Canva
It's time for Killeen, Texas to gear up, grab those hotdogs, and lawn chairs, and have some fun. The Second Annual Independence Extravaganza is back and the city could not be more excited. The event is going to take place in historic downtown Killeen at 200 East Ave. D from 4 PM until 10 PM. You do not want to miss the firework show on Saturday, July 1.
LET'S GET READY TO CELEBRATE KILLEEN TEXAS!
Keep in mind this is a weekend event with tons of fun and fantastic entertainment. If you missed out on this event last year, trust me, you want to be in attendance over 2000 people showed up last year to the event, and the City of Killeen expects more people to show up this year. This is a perfect event for everyone in Killeen, Texas to come out and enjoy their selves with their family. Keep in mind that fireworks are prohibited inside the Killeen city limits without a permit, which also includes sparklers and others that don't leave the ground.
HAPPY INDEPENDENCE DAY KILLEEN TEXAS
You can just come to downtown Killeen and have a great night with great people, great food, and great entertainment. You will not be disappointed! For more information about the event and scheduled weekend,  you can go to killeentexas.gov Happy Independence Day Killeen, Texas.
Top 20 Restaurants Central Texans Wish Would Come to Temple
A while back, I
asked the good people of Temple
if they could picture a good restaurant to fill the lot on North General Bruce Drive where the soon to be torn down Long John Silver's stood.
This was before it was announced that a Dutch Bros. Coffee location would open there (which was one of the places I predicted as a contender in our article).
So now Dutch Bros. is open in that spot, but the responses to my survey were interesting because they paint a picture of just how diverse Temple's population is. People recommended some familiar restaurants with locations in the surrounding area, but also a few I'd never even heard of.
Here are the top 20 results of the survey. Let's see what the good people of Temple are craving!
LOOK: 15 Pets You CAN'T Own in the City of Temple
Temple is a super pet-friendly place to live, but there are some animals city officials would really rather you not try to tame and keep in your home. Let's take a look at a few of the critters on the
banned list
.
GOOD BOY: 10 Best Ways to Spoil Your Dog on National Dog Day
August 26 is National Dog Day, and we have some recommendations for how to make sure your little buddy knows just how much you love and appreciate them.