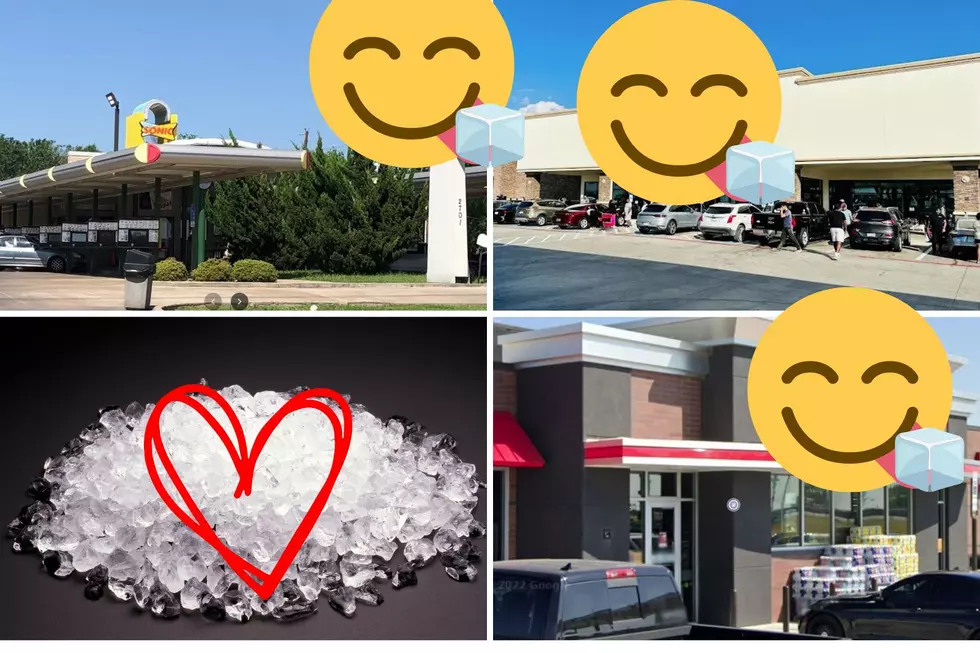 These 5 Places In Killeen, Texas Have The Best Crushed Ice
Google Maps/Canva
Now, this article might be a little strange to some people in Killeen, Texas, but all my real ice eaters will know exactly where I'm coming from with this. If you're like me and could spend an entire day munching and crunching on a big cup of ice, you should definitely read on.
NOT JUST ANY ICE WILL DO
Living with Texas heat is something that we all have become accustomed to, but even if you live your whole life here, you never really get comfortable with it.
One guaranteed way to beat the heat is definitely to grab a tall, cold drink, and for some of us the best part of that drink is the ice. For people not obsessed with the texture and satisfying crunch of ice, you may not understand just how important getting the right kind of ice can be.
The ice connoisseurs like me know that it can very much be a comfort food, and one particular type of ice reigns supreme.
ICE ICE BABY
My fellow ice eaters know that you have to hit that sweet spot between hard and crunchy and softy and slushy. Since I'm always on the lookout for great places to get the type of ice I crave, I thought I'd put together a handy list for those who share my love of crunching ice to relieve stress.
If you're someone who's never really thought about it but is curious now, I hope this list is a nice little beginner's guide for you too. Thank me later!
CEFFCO CONVENIENCE STORE
CEFFCO convenience stores have some of the best crunchy and soft ice that always cools me down on a hot day. I don't even need to fill the cup with a drink to enjoy it. I'll just get the ice sometimes!
BUSH'S CHICKEN
Bush's Chicken is definitely in my top 3 favorite places to get crushed ice. Bush's serves that's nugget ice that just melts perfectly in your mouth and is also fun to crunch between your teeth.
BUC-EE'S
Buc ee's has the best ice to have as a late-night snack. That's right: it's so good, it could be a snack. Plus you can get a huge bag for cheap.
QuikTrip
I absolutely love Quik Trip's ice! Quik Trip has the best crushed ice in Central Texas in my opinion. I love the fact that you can get as much crushed ice as you like for free there as long as you bring your own cup.
SONIC
Sonic is the "OG" of crushed ice. If you want the perfect slushies or fountain drink, a route 44 cup of ice is a must with any beverage! Once you're done drinking your lime-aid or Coke, you get to munch on the yummy ice all day.
Check Out Snow Day Pictures From Listeners in Killeen And Temple
10 Easy Things to Grow In Your Texas Garden
Whether you're an amateur, novice, or pro, these plants are easy to grow in any Texas garden.
10 Cheapest Texas Getaways
June 18 was National Wanna Get Away Day, and it got us to thinking of where Texans can get away from it all this summer and have a great time without breaking the bank.