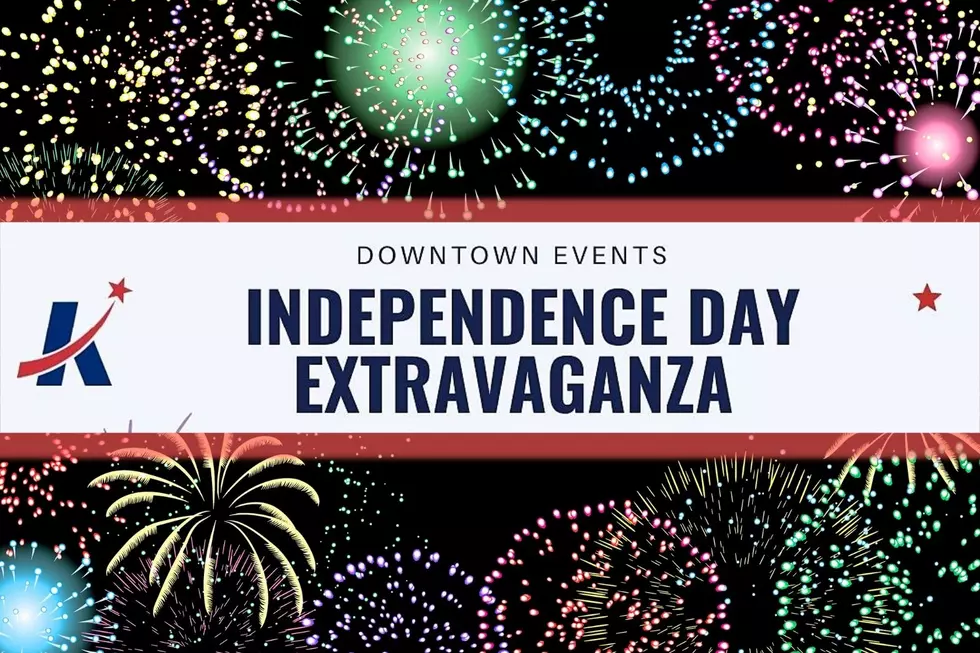 Killeen, Texas Let's Get Ready To Celebrate The Independence Day Extravaganza
City of Killeen/Canva
We're welcoming Independence Day the right way in Killeen, Texas this with the Independence Day Extravaganza taking place on July 2nd from 4 PM to 10 PM.
THIS IS HOW WE DO IT
The party in Downtown Killeen will feature music, food trucks, fun activities for the kiddos, and of course to celebrate independence the American way, they will literally end the night with a bang - fireworks!
LET'S PARTY, KILLEEN!
I love when the city comes together and we have amazing events like this. Itt gives us a chance to come out and meet our neighbors, support local business owners, and just enjoy life.
What's not to love about when the City of Killeen has epic events like this that bring us all together? When the fun starts in the city, it's going to be an amazing time nothing short of a movie.!
WHAT IF I WANT TO BE A VENDOR?
If you are a vendor, this is the perfect event to register for because the vendor fee is absolutely zero dollars.
To get more information about the event itself you could contact ldhamilton@killeentexas.gov or scan the QR code above.
I've never been to a City of Killeen party that I didn't thoroughly enjoy, and since July 4th is on a Monday, many of us will probably have to work the next day. So if you're looking to have some Independence Day fun a little early and not have to worry about staying up late on a weekday, or if you just want to squeeze as much fun out of this year's holiday as possible, you should definitely plan to be at this event on Saturday, July 2.
Hope to see you there!
Let's Take a Tour of My Favorite House for Sale in Temple
This is the Most Expensive House for Sale in Temple According to Zillow
Let's Take a Tour of My Favorite House for Sale in Temple