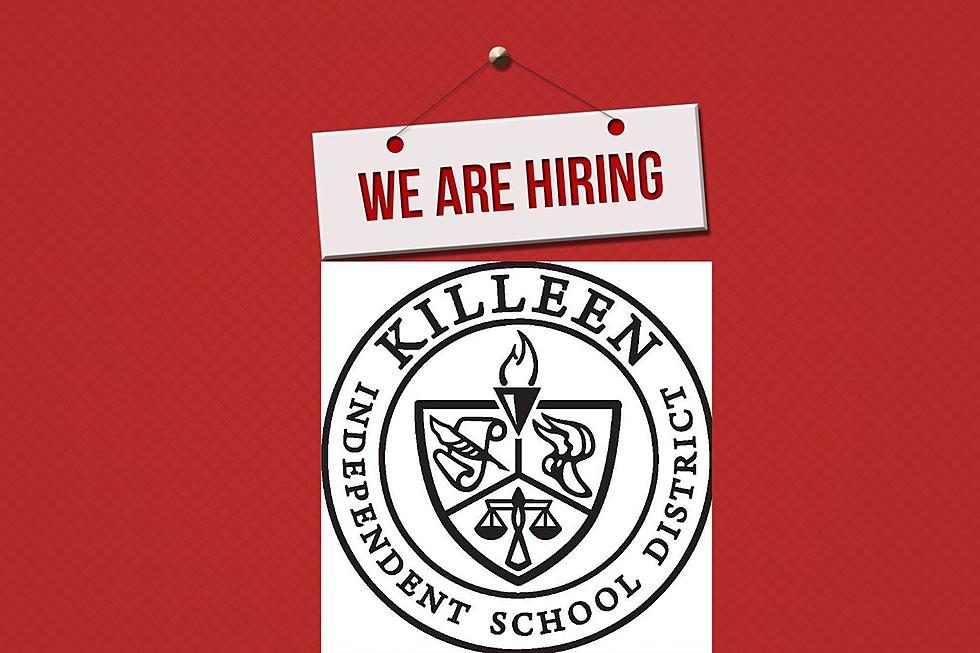 Killeen, Texas Schools to Host Job Fair Saturday, March 4
Canva
Get ready Killeen, Texas, because KISD is calling all educators who are looking for an opportunity. There will be a job fair taking place tomorrow, Saturday, March 4 from 9 AM to 12 PM at Harker Heights High School.
KILLEEN INDEPENDENT SCHOOL DISTRICT IS HAVING A JOB FAIR THIS WEEKEND
The district sent a reminder out Friday morning, but if you're seeing Friday afternoon or early Saturday, there's still time to grab your latest resume and throw on something professional to make a great first impression.
This is the largest district in region 12, and they're offering a competitive salary starting at $56,160 for first-year teachers, which isn't half bad considering that our educators should definitely be getting this amount or more for all the hard work they do for our kids.
Are They Looking For You?
They're primarily looking to hire in critical subject areas, and they're willing to pay handsomely with increased stipends.
The district's bilingual teacher stipend was increased to $7,500, and the Special Education self-contained teacher stipend was raised to $5,000.
"KISD is one of the few school districts in the area to offer longevity pay for professional and auxiliary employees completing five cumulative years with the district," Chief Communications Officer Taina Maya said Friday. "Additionally, it allows for former KISD employees to return to the district and receive credit for their previous KISD years of service, thus retaining and recruiting tenured employees."
WHAT WILL BE INCLUDED FOR PROSPECTIVE KILLEEN INDEPENDENT SCHOOL DISTRICT STAFF?
There will be health insurance plans available to educators and staff at no cost.
The district could even reimburse you up to $5,000 for your Alternative Certification if you commit to a career here.
KISD is not only hiring classroom teachers, but also bus drivers, aides, custodians, maintenance workers, groundskeepers, nurses, clinic aides, librarians, school workers, bus monitors, special education employees, and more.
If you're interested in becoming a part of the Killeen ISD workforce, just visit killeenisd.org/jobs to scope out some of the positions available.
Ten Weird World Records Set in Texas
10 Things You Can Thank Texas For
12 Weird Whataburger Gifts
Shopping for a Texan can be difficult. It's a scientific fact that Texans have refined taste and a cheap trinket will not do. One way to ensure a great gift is to buy something that says "Texas" loud and proud.