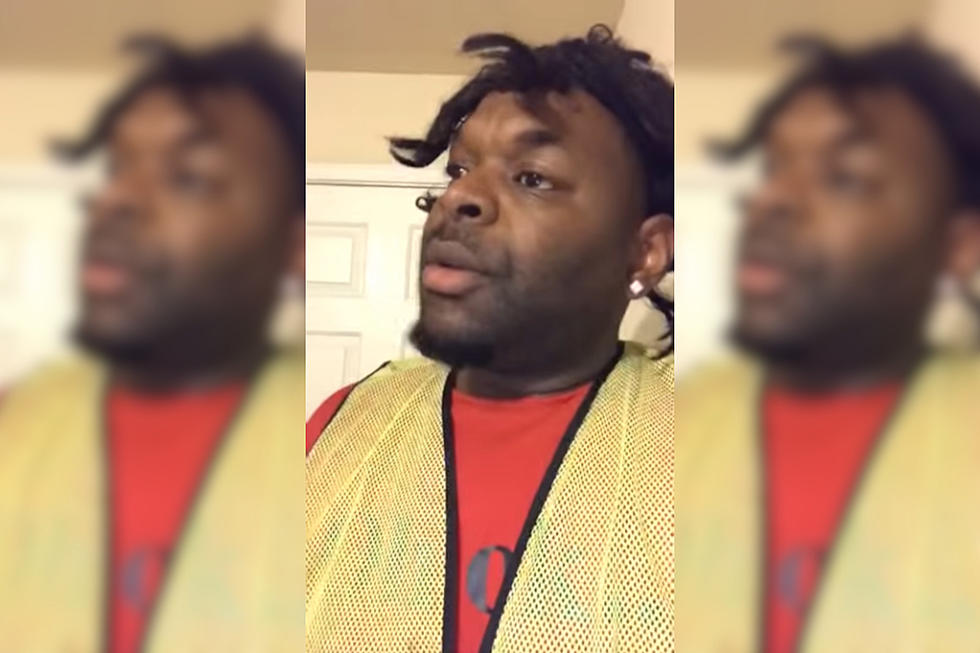 The Hilarious Kerwin Claiborne Is Coming to Make Killeen, Texas Laugh
Tredajoker Media, YouTube
Killeen, Texas, are you ready for a night that you are not going to forget? I am so excited to announce that the Twice as Funny Comedy Lounge is bringing Kerwin Claiborne front and center Friday and Saturday to shut it down for the whole city.
KERWIN CLAIBORNE IS ON THE WAY TO KILLEEN
If you are not familiar with Kerwin Claiborne, let me give you a little bit of insight on this amazing comedian.
He definitely has a style different from a lot of comedians that you've seen before. This Mississippi native grew up admiring Hollywood influences such as the always funny Martin Lawrence, the talented Tyler Perry, and one of his all-time favorites, the triple threat performer Jamie Foxx. Kerwin has studied each one of these comedians to perfect his stand-up comedy routine, but with plenty of his own unique style and perspective to set him apart and have you rolling in the aisle.
COME OUT AND HAVE SOME FOR THIS WEEKEND AT THE TWICE-AS-FUNNY COMEDY LOUNGE
You might have seen a lot of Kerwin's videos and not even realized that was him. Kerwin does extremely hilarious voiceovers and has had plenty of success becoming popular on social media sites like Facebook, Instagram, and TikTok.
You do not want to miss him this weekend. I can promise you that!
Twice As Funny Comedy Lounge is located at 4505 E. Veterans Memorial Blvd. Check out their Facebook page here for show times and ticket info.
This is going to be a great time with its even better vibes so have fun this weekend and get your laugh on  Central Texas!
8 Hilarious Comics Who Are Keeping The City of Killeen Laughing
Killeen is home to some major talent, but it's not all about singers and lyricists. Some people can just make you laugh hysterically, and it's time we celebrate them. Here are 8 comics in Killeen who are keeping us laughing!
Top 10 Best R&B Songs To Smoke To
Whether it's 4-20 or not, there are folks out there who like to...let's say "partake" once in a while. For those midnight tokers, here's a list of R&B classics you should add to your playlist.
Top 6 Beautiful Paradise Islands In Texas You Must Visit
You don't have to hop on a plane or a cruise ship to find an island paradise this summer. Texas has some perfect getaways. Here are just a few.