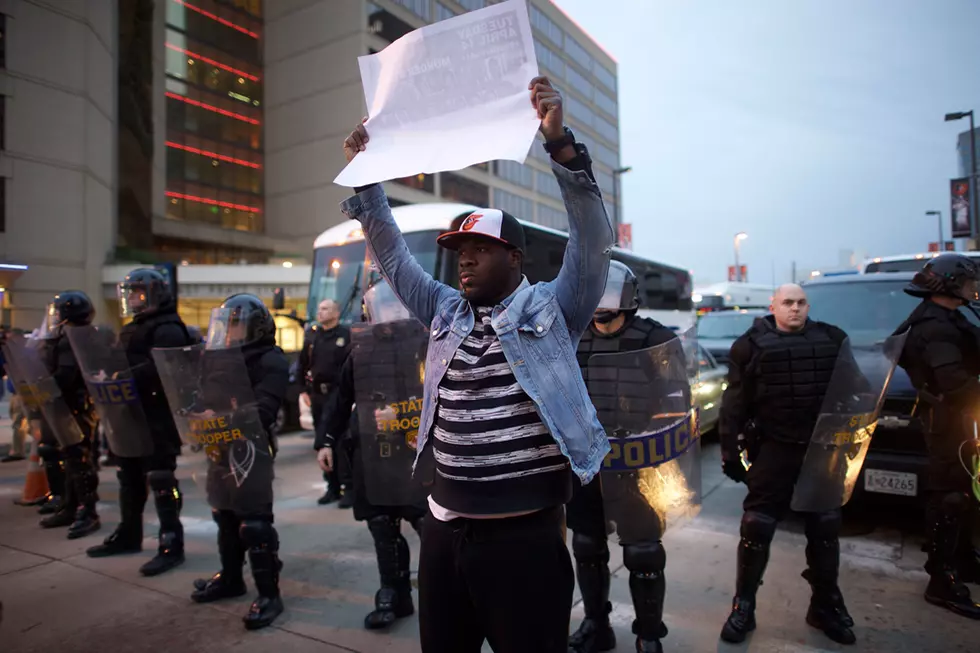 Hip-Hop and R&B Community React to Baltimore Protests
Mark Makela, Getty Images
The streets of Baltimore went from protests to chaos after Freddie Gray, a 25-year-old victim of police brutality, was laid to rest at his funeral on Monday (April 27). His death, which ended in the suspension of six police officers, was caused by a grave injury to his spinal cord.
What was meant to be a demonstration to show solidarity and pay tribute to the late Gray turned into a face-off between Baltimore police and local citizens. By nightfall, violence ensued, along with looting and cars lit afire. Larry Hogan, the governor of Maryland, declared a state of emergency and enforced a 10 p.m. curfew, which will continue for about a week. The National Guard was also called to try to restore peace. However, the violence didn't stop and many -- police and civilians alike -- were injured.
Members of the hip-hop and R&B community have voiced their opinions on social media to share thoughts about Freddie Gray's death, the protests surrounding it and the rioting that ensued. And while some get political with their statements, others really just want to send messages of hope, care and prayers for Baltimore. Take a look at what Ciara, Missy Elliott, Bun B, SZA, Vic Mensa and more have to say below.
See The Biggest Hip-Hop News Stories in 2015 (So Far)