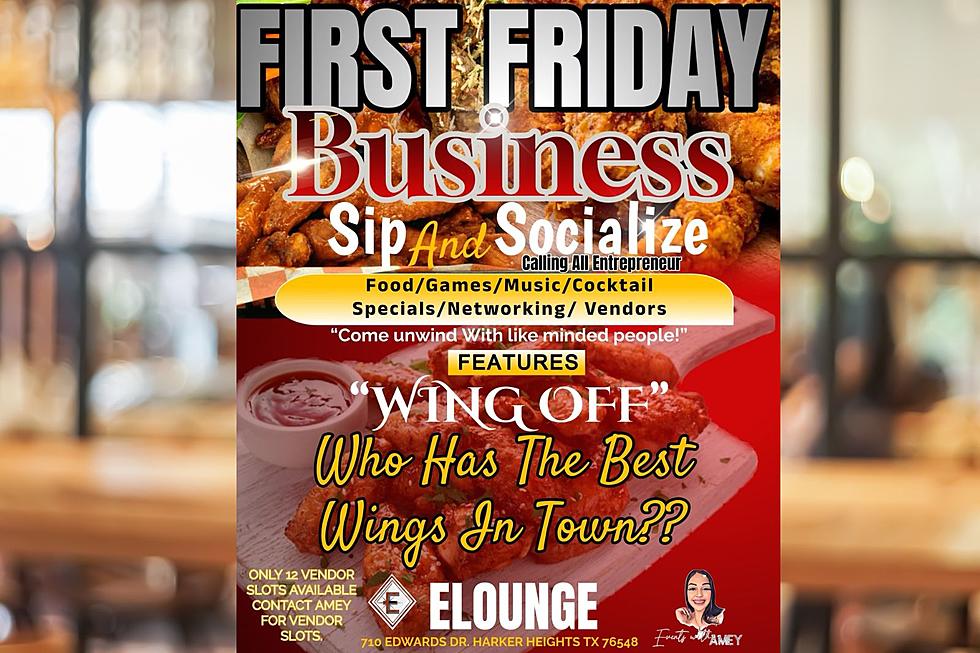 Yummy! The Inaugural Wing-Off Is Coming To Harker Heights, TX
Carolyn Brown/ Canva
I knew the moment that the owner of the East Center located in Harker Heights, Texas, Carolyn Brown, went to social media and asked "Who has the best wings in town," that we were going to be in for a treat. When it comes to the best wings in Central Texas, there are a variety of so many talented chefs, caterers, and cooks that make some of the best-flavored wings you've ever had in your life.
IT'S THE FIRST ANNUAL WING OFF
As a matter of fact, I wrote an article about some wing experts, that you can look up right here. On May 5 Events With Amey set up a wing-off for all of Central Texas to enjoy at the Harker Heights E Center located at 710 Edwards Dr. This friendly competition of seeing who has the top-tier culinary skills was absolutely genius. There are going to be games, great music, delicious, cocktails, vendors, and most importantly, delicious wings at this event.
RANCH OR BLEU CHEESE?
I could be more excited for Central Texas to come out and be a part of an event that is just so fun and it's available for everyone. The event will take place during the Sip And Socialize, where the event calls on all entrepreneurs to come out and network with one another. This is the type of thing we need to have in Central, Texas. For a very long time, Central Texas didn't have events like this that brought the communities out consistently, and now that we do we need to take full advantage of it. I'll see you at the wing-off! Bring your bib and favorite dipping sauce.
Celebrating 10 Killeen, Texas Black Owned Restaurants You Must Try
These are 10 restaurants in Central Texas that are black-owned.
Delicious! Killeen, Texas Top 8 Female Chef/ Caterers You Must Know!
This is 8 Caterers and Chefs that are female from Killeen.
10 Central Texas breakfast Spots You Absolutely Must Try
Here are 10 of our favorite places to get the most important meal of the day in the Killeen-Temple area. Did your favorite make the list?