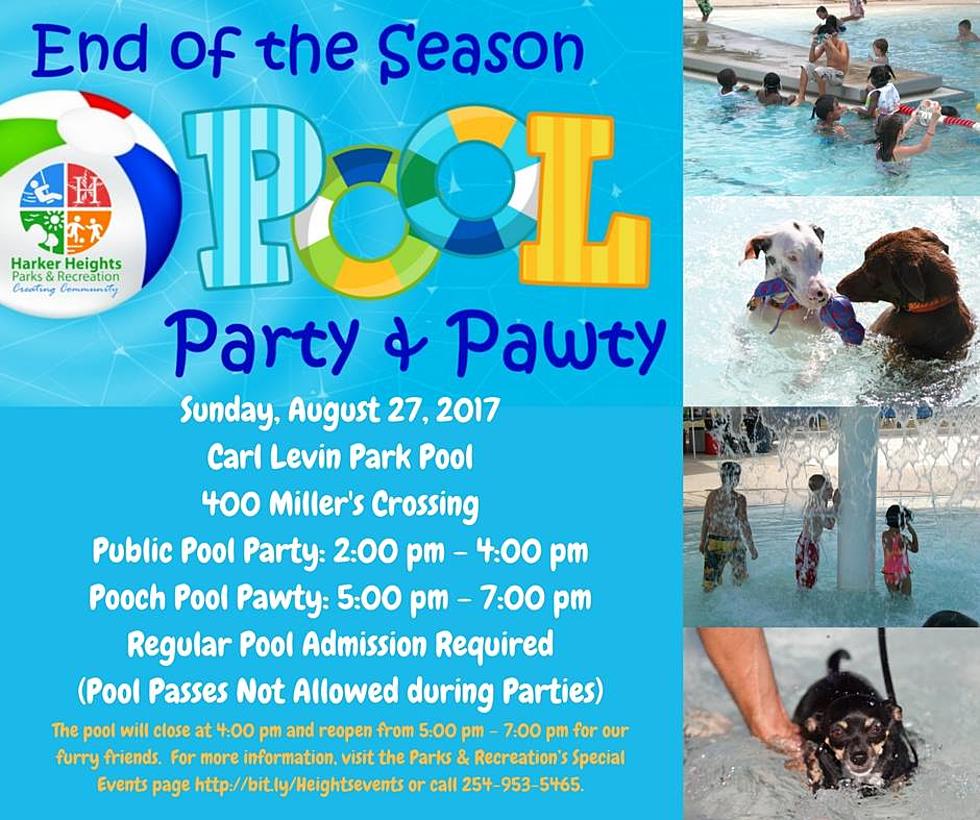 Harker Heights End Of The Season Pool Party & PAWTY!
Harker Heights Park & Recreation.
We've all suffered through this hot Texas summer but at least we humans get to dive into pools or head to a water park whenever the urge to go gives us a tendency to, but our furry babies aren't so lucky. But Harker Heights Parks & Recreation came up with a genius idea to solve that problem!
Bring your doggie(s) out for a dip on Sunday, August 27th at Carl Levin Pool in Harker Heights for the "End Of The Season Pool Party & Pawty" kicking off at 2:00 PM. You and your family can take have swim until 4:00 PM then the pool will reopen at 5:00 PM and you can bring your dog in for a swim!