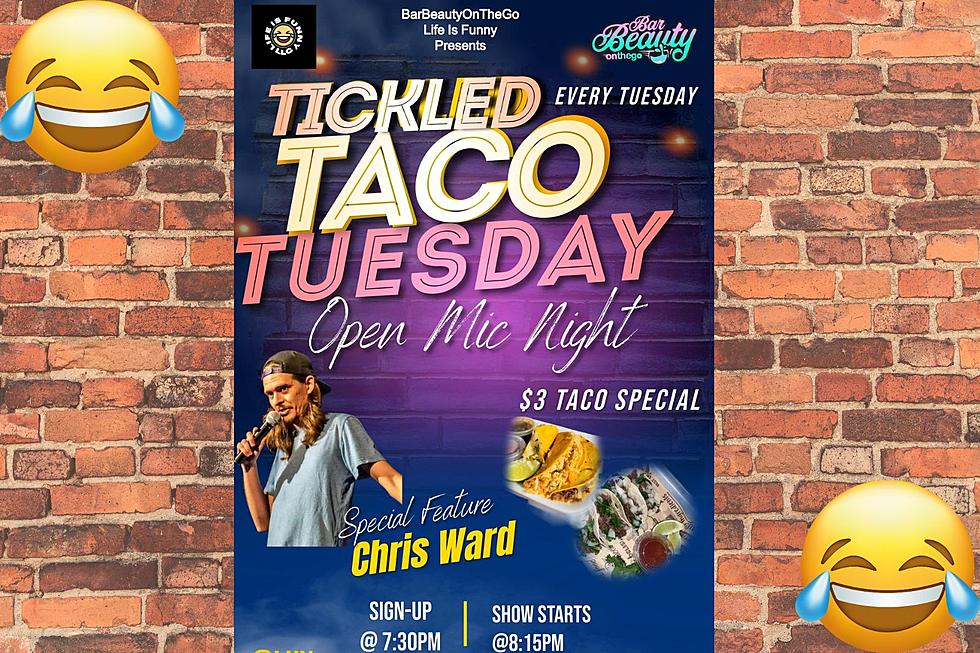 Ha! Tickled Taco Tuesdays Are Here In Killeen Texas
Canva/ Fallon Rufus
Some of the most talented, comedians that I've ever met reside right here in Central, Texas. There's so much talent here that is just so undeniable that you can't help to just be so amused and entertained by these individuals. Bar Beauty on the Go and Life is Funny have decided to change everybody's perspective when it comes to Taco Tuesday.
TACOS AND TICKLES EVERY TUESDAY IN KILLEEN TEXAS
Every Tuesday Bar Beauty On The Go and Life is Funny will be presenting and hosting a Tickle Taco Tuesday open mic. The event itself will take place at the Lux Lounge located at 308 S. 2nd St. in Killeen Texas. When I spoke with up-and-coming Comedian Fallon Rufus, she explained to me that each week the open mic will consist of a special guest to showcase the event, but if you think you have a funny bone or a story to tell then bring it to the stage.
TACO TUESDAY HAS FOREVER CHANGED
Fallon also says for small business owners, this is definitely your time to promote your brand or sell your products. The event itself will start at 8:15 but if you want to be a part of the show you have to sign up by 7:30 for more information about this event you can always contact 254-392-1903. This is the perfect date night spot for individuals in Central Texas who want to enjoy a delicious Taco Tuesday night and some laughs. Get your funny bone tickle every Taco Tuesday at the Tickle Taco Tuesday open mic.
8 Hilarious Comics Who Are Keeping The City of Killeen Laughing
Killeen is home to some major talent, but it's not all about singers and lyricists. Some people can just make you laugh hysterically, and it's time we celebrate them. Here are 8 comics in Killeen who are keeping us laughing!
Gallery Credit: Piggie
Celebrating 10 Killeen, Texas Black Owned Restaurants You Must Try
These are 10 restaurants in Central Texas that are black-owned.
Gallery Credit: Piggie
Here Are 10 Exotic Animals You Can Have As Pets in Texas
If you like to walk on the wild side with a fuzzy (or scaly) buddy, here are 10 animals you wouldn't think you can own in Texas, but you totally can. Remember, though: Just because you CAN do something doesn't mean you SHOULD.
Gallery Credit: Piggie