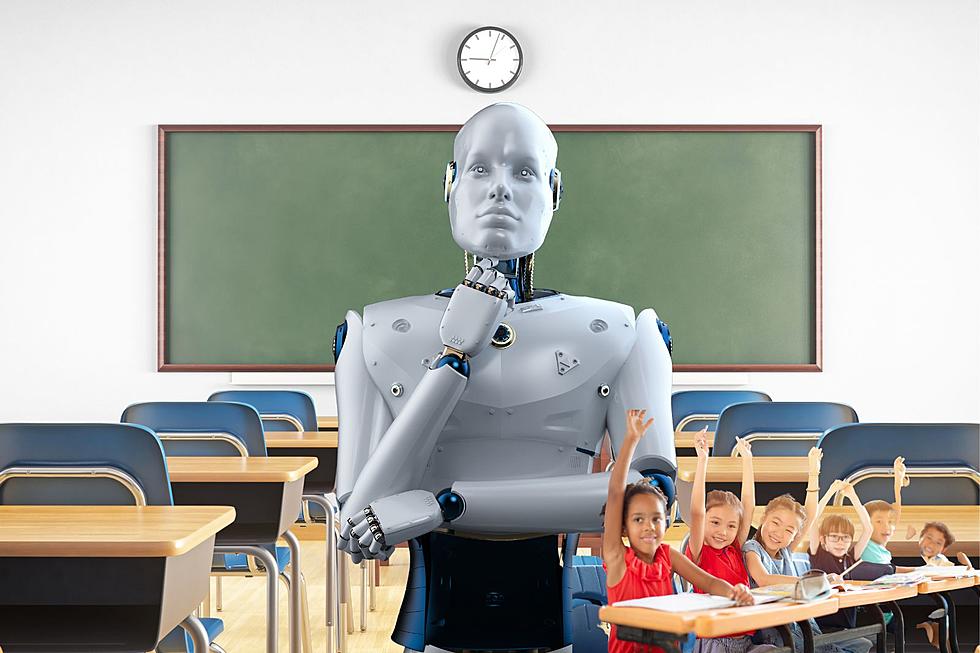 Futuristic! Have You Seen The Texas School Taught By AI Robots?
Canva
The saying it's us against the machine in Texas really makes more sense these days. How would you feel sending your child off to a private school and knowing that your child is not being taught by regular teachers? When I say regular teachers, I'm saying people with degrees who know exactly what they're talking about and have teaching experience.
BEEP BOOP BOP! ROBOT TALK
According to KVUE Alpha Private School, which is a private school in Austin Texas doesn't have teachers, but instead, teachers are called guides because artificial intelligence " AI" is the teacher there. That's right Texas, robots are teaching our children everyday lessons at school. Also, private cofounder McKenzie Price says" We don't have teachers here at Alpha private school, we do have a lot of adults who are in the room engaging with the kids and working as coaches so if they're helping their kids on what are some goals that they're working on."
IS AI EDUCATION BENEFICIAL TO TEXAS?
My question is to all Texans do you feel using artificial intelligence is the next level of our children's education or is it a bad idea? As of right now the private school has 250 students across three campuses, which are located in Austin and the tuition is $40,000 a year. If you're tired of the traditional way of your child being taught this might be this educational option for you.
10 Cheapest Places To Live In Texas
Whether you're a native of the Lone Star State or looking to put down roots here, these are the places where you can get the most out of your money according to
PropertyClub
.
Gallery Credit: Piggie
10 Real Texas Laws You Won't Believe Are On The Books
These Texas laws seem pretty weird, but they must be there for a reason, right? What on earth led to these having to be passed?
Gallery Credit: Piggie
CHA -CHING! Wanna Know What Texas' Top Ten Highest Paying Jobs Are?
Texas
is a great place to live and build a life for you and your family. It's no secret that the Lone Star State competes well against other places when it comes to growth and job opportunities, and according to
Credit Karma
, there are a handful of professions to consider pursuing if you want to make a lucrative, comfortable living.
Gallery Credit: Piggie