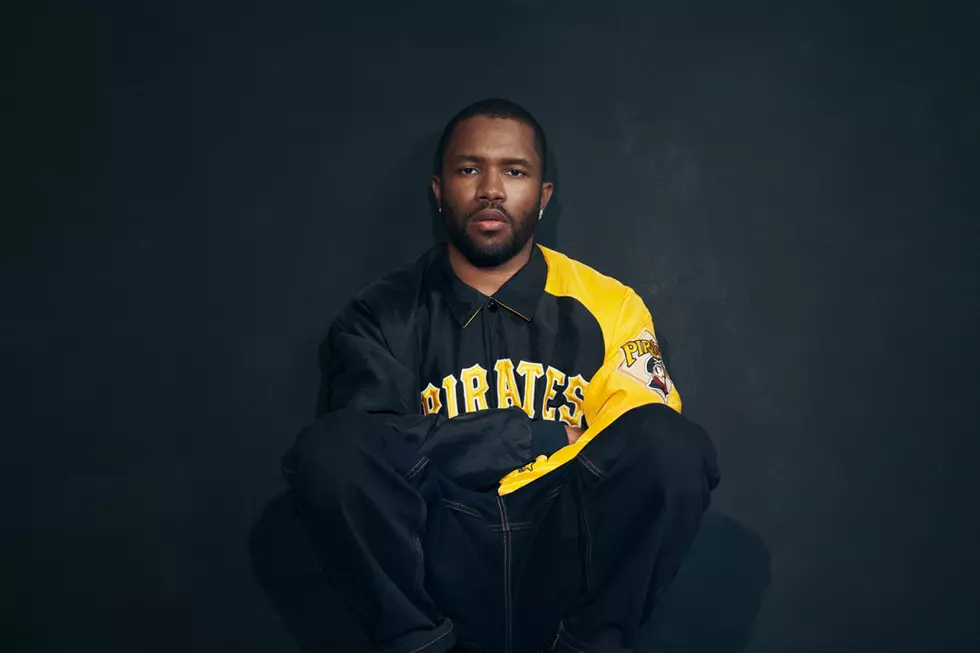 Frank Ocean Drops New Song "In My Room": Listen
Collier Schorr
On Saturday (Nov. 2), the Odd Future affiliate released his second new single in the last two weeks, "In My Room." The latest release is more uptempo than his previous song and has a dreamy trap feel. The new banger finds Frank in flex mode.
"Fuck it I'm pretty still, look at my grill/Richard Mille, look at my ears," he rhymes. "Flooded with diamonds, look at my skills/Running through blocks like 49ers/Forty-nine diamonds, they're for my bracelet/That cost a wop, that cost a whopper/And it ain't new, I had to knot it, John Ehret in my locker."
The two-minute song is essentially one long verse with a short bridge and a brief outro. "My room, my room, my room with me/Every night you were in my room," Frank closes the track. "My room, my room with me/I guess I can't state my feelings too soon/I don't know you/And I can't put no threats in the air."
"In My Room" follows the song "DHL," which Frank put out two weeks ago, following the opening of his new queer club night PrEP+. Frank also reportedly recently previewed a new collab with Skepta. Of course, all the movement has fans with high hopes that the "Pink + White" artist will be putting out a brand new project soon. Fans have been waiting for three years for a new Frank album. His last LP, Blonde, was released in August 2016.
Listen to Frank Ocean's new "In My Room" track below.
See 55 Hip-Hop Albums Turning 10 in 2019