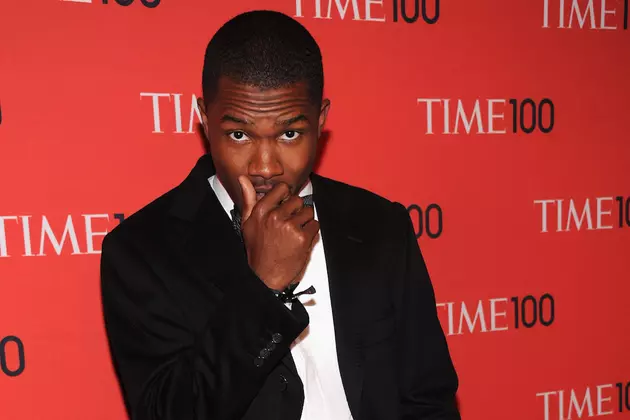 Apple Music Rep Says Frank Ocean Album Expected in Next Couple Days
Jamie McCarthy, Getty Images
Frank Ocean fans have been going to some pretty extreme lengths to obtain the singer's new album, Boy's Don't Cry, or any information on it. Yesterday, it was reported that some Reddit users were plotting to hold Ocean's brother hostage as a way to coax the album out, while one fan wrote Frank a letter to capture the conflicted emotions of the project being so close yet so far.
Others though, have simply turned to Apple Support with their unanswered questions, and may have been given a seedling of an answer. Pigeons & Planes has confirmed what some at Reddit had already discovered, that after some direct and persistent questioning, reps with Apple Music say they expect the Ocean album to be posted within 24 to 72 hours. One employee, who confirmed that he was not a bot even said, "What I can assure you is that the album will be released soon."
While on one hand this is more of the same, giving a soft projection that raises hopes, only to dash them when it goes unfulfilled. On the other, Frank's website addition, and quotes from Theophilus London and Iamsu seem validate the fact that the music does exist, with momentum building toward a release.
Frank's mom did post a video to Instagram earlier today showing that the singer is in New York City. We will continue to update the ongoing cat and mouse game that Boys Don't Cry has become, with a resolution hopefully 24 to 72 hours away.
11 Hip-Hop Artists Featured in Fashion Campaigns in 2016 So Far