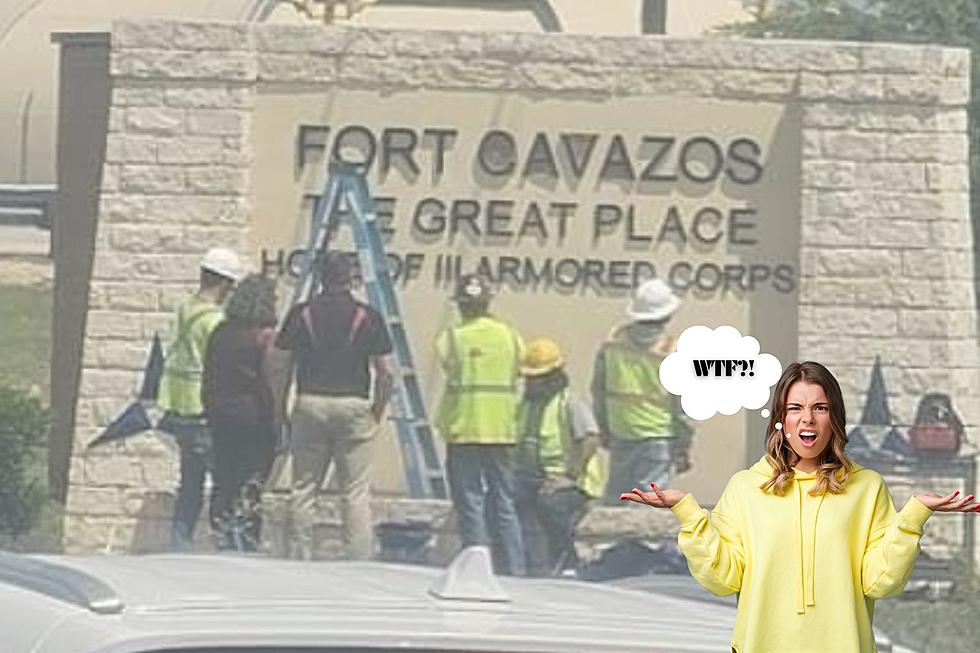 Hell No! Killeen,Texas Residents Are Pissed About Fort Hood Name Change
Canva
Like most people in Killeen, Texas, I didn't quite believe the proposed Fort Hood name change would really happen. If you've lived in the area for a while, you know there have been attempts to rename it before. Let's be honest, though -  Fort Hood has always been Fort Hood, and people who grew up here (like myself) will most likely still call it Fort Hood, either intentionally our purely out of habit.
Now that signage is officially going up, I wanted to know what the good people of Central Texas had to say about the name change. Your responses were interesting, but not surprising.
IT WILL ALWAYS BE FORT HOOD IN OUR HEARTS
As you can see, a few people were in favor of the name change, but most people who responded were not thrilled:
THE FORT HOOD NAME WILL ALWAYS BE A PART OF CENTRAL TEXAS
I grew up in Central Texas, and I was born at Darnell Hospital on Fort Hood base. To be honest, I'm one of the people who are not excited about the name change. (By the way, it's not officially official until May 9.)
If I had a look at this in a positive light, I can appreciate that they are choosing to get rid of a name with a negative legacy, but at the end of the day, what does this mean for people who were born in Fort Hood, like myself? I feel my birthplace is being replaced.
The reality is this it's the people who make this place as great as it is. You will be missed for the Hood!
What do you think about the name change? Tap the Chat button in our free app to let us know.
These Are The Ten Poorest Cities In Texas
Texas is a land of prosperity and opportunity, but even our fine state isn't immune from poverty and inequity.
Pay Attention! Here Are The Worst Intersections In Killeen
Killeen, like any town, has its fair share of dangerous intersections. These are the ones where you're most likely to end up in a crash if you aren't careful.
Don't Miss Out! Here Is Killeen, Texas Top 10 Underrated Restaurants You Must Try
Killeen has hidden gems all over the city that are underrated and here are my top ten.