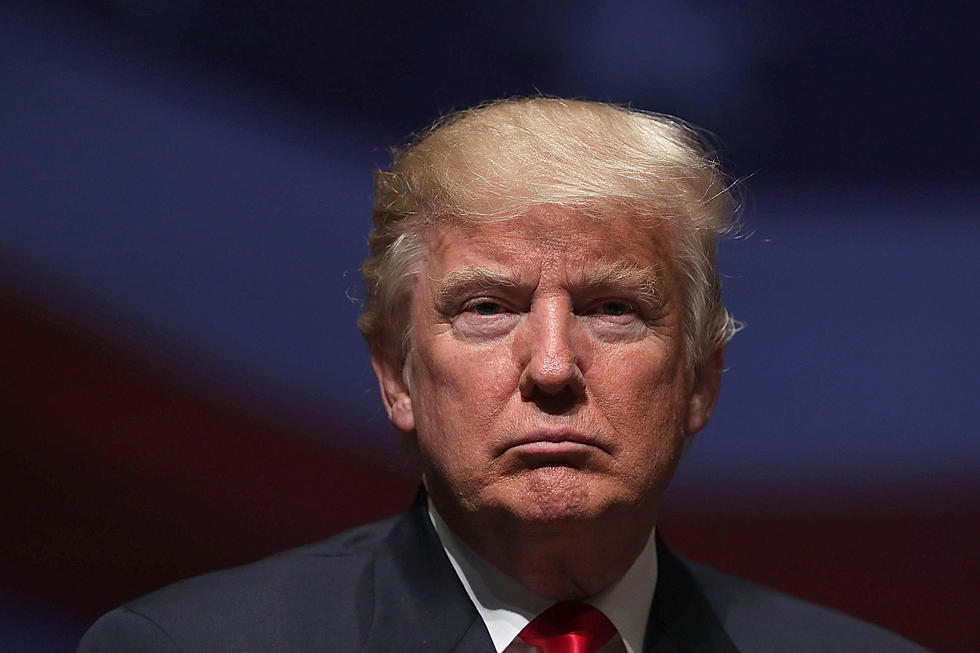 Former President Donald Trump Banned From Facebook And Instagram For 2 Years
Alex Wong/Getty Images
It seems like 45 has to wait another 2 years if he wants to post on Facebook and Instagram.
Earlier today, Facebook announced that former President Donald Trump is suspended from their social media sites until January 7th, 2023.
That would mark two years from the day Facebook banned him for inciting violence at the U.S. Capitol on January 6th.
The decision was made after feed back from a Facebook Oversight Board that upheld the decision to suspend Trump's accounts earlier this year, but advised the company that it had not imposed a clear and proper penalty when it opted to "impose the indeterminate and standardless penalty of indefinite suspension."
Nick Clegg, Facebook's Vice President of Global Affairs, explained why they decided to ban the former president and what could happen with his accounts in the future:
Given the gravity of the circumstances that led to Mr. Trump's suspension, we believe his actions constituted a severe violation of our rules which merit the highest penalty available under the new enforcement protocols," Clegg wrote. "We are suspending his accounts for two years, effective from the date of the initial suspension on January 7 this year. When the suspension is eventually lifted, there will be a strict set of rapidly escalating sanctions that will be triggered if Mr. Trump commits further violations in the future, up to and including permanent removal of his pages and accounts."
Clearly, they are serious about threats when it comes to Trump, but they also warned other politicians that they will no longer grant special exemptions from its content policies.
"In establishing the two year sanction for severe violations, we considered the need for it to be long enough to allow a safe period of time after the acts of incitement, to be significant enough to be a deterrent to Mr. Trump and others from committing such severe violations in future, and to be proportionate to the gravity of the violation itself," Clegg wrote.
Clegg acknowledged that the decision to suspend Trump  from the platforms for a specific period of time may anger people on both sides of the aisle for different reasons, but said the decision was made in as proportionate, fair, and transparent a way as possible in light of feedback from the Oversight Board.
"Of course, this penalty only applies to our services — Mr. Trump is and will remain free to express himself publicly via other means," Clegg stated. "Our approach reflects the way we try to balance the values of free expression and safety on our services, for all users, as enshrined in our Community Standards. Other social media companies have taken different approaches — either banning Mr. Trump from their services permanently or confirming that he will be free to resume use of their services when conditions allow."
According to Clegg, Facebook considered the Oversight Board's decision a "significant check on Facebook's power", and that the company welcomes help and accountability from the Oversight Board, as well as "thoughtful regulations" from lawmakers. (Whatever that means.)
Responding to the news, Trump called the ban an "insult", claiming once again that the 2020 election was "rigged" and stating, "They shouldn't be allowed to get away with this censoring and silencing and ultimately we will win."
The former President remains banned from Twitter.
I imagine other social media sites will follow Facebook and ban Trump, but the ban will end just in time for the next election cycle in 2023.
Maybe he'll run for office in 2024?
Who knows?
50 Famous Brands That No Longer Exist
Celebs Share Their Personal Paranormal Stories