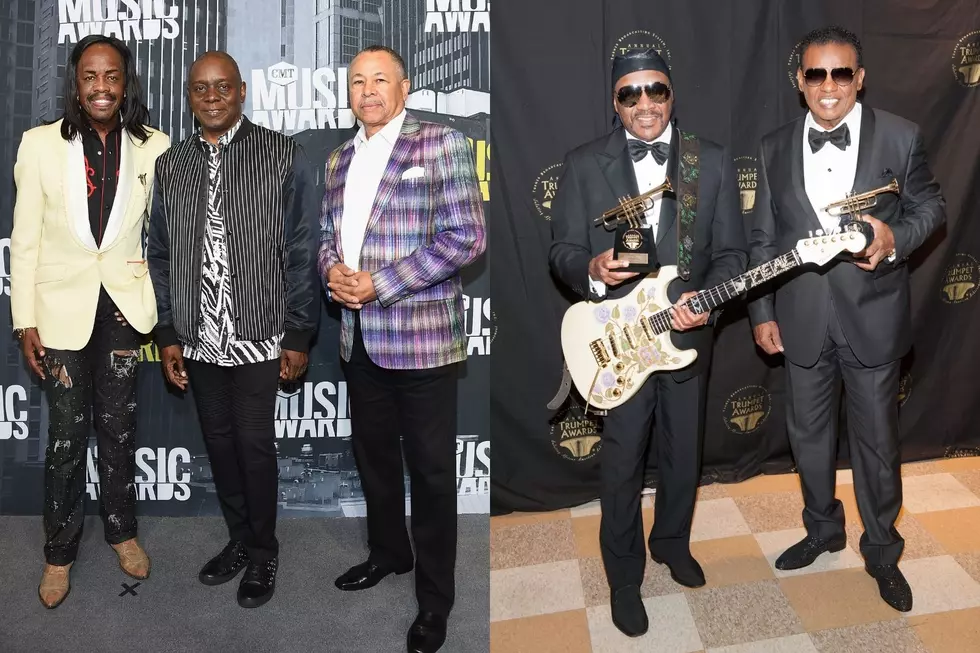 Easter Sunday Verzuz Battle: Earth, Wind, and Fire Vs. The Isley Brothers
Getty Images
VERZUZ is back with another installment that will see legendary groups Earth, Wind & Fire and The Isley Brothers duel it out.
The friendly showdown on April 4th will be the first time in VERZUZ history that two bands will participate.
The Ohio-based group Isley Brothers wrote on Instagram, "Very excited to announce The Isley Brothers vs. Earth, Wind & Fire coming April 4th #VERZUZ! Time to #SHOUT for the #IsleyBrothers."
Besides the Easter Sunday announcement, VERZUZ revealed a special 4/20 face-off between Redman and Wu-Tang Clan's Method Man collaborators. There are also big plans for Mother's Day on May 9, a rematch during Memorial Day Weekend, and a ladies' night – but details are still being kept under wraps.
The Steve Harvey Morning Show crew announced the Verzuz battle between Earth Wind and Fire vs. Isley Brothers, and Uncle Steve reacted to the news.
I grew up listening to both artists. In my college years, I had a roommate that was a huge fan of the Isley Brothers, and he had extensive collections of their music. I would sit in the room, listen to the albums, and find a new love for the Isley Brothers myself.
I have seen Earth Wind and Fire in concert multiple times during my radio career, and they look like they don't miss a beat. I am looking forward to this friendly duel between some of the most iconic groups in music.
I posted about the Verzuz battle on my Facebook page, and friends and family chose their favorite to win. I am going to stay neutral and enjoy the moment.
Trey's Top 11 Singers and Rappers from Texas (In No Particular Order)