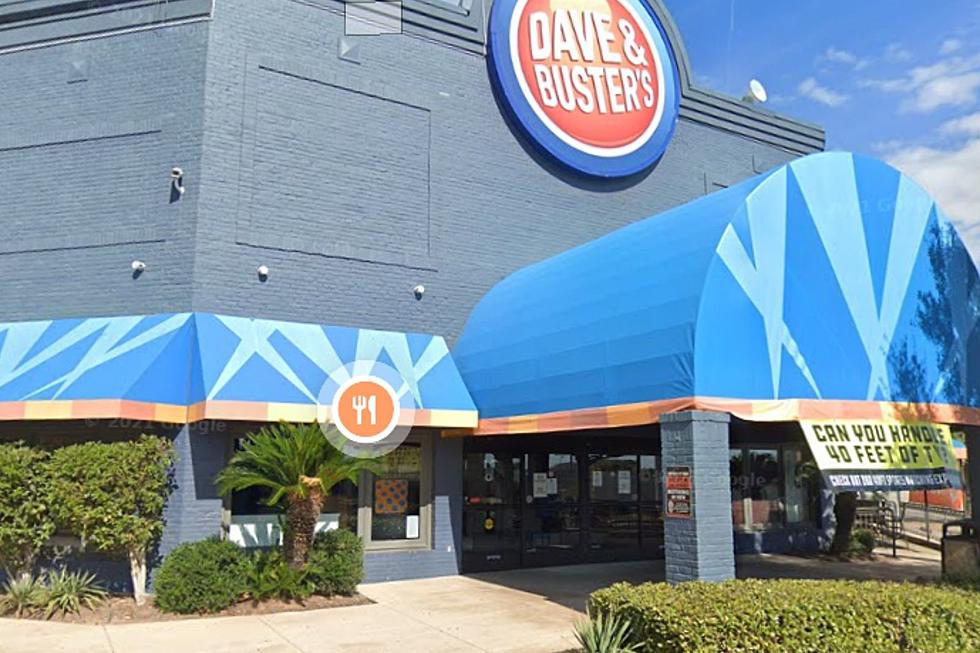 DAVE & BUSTER'S Is Coming To Killeen, Texas And Standing At 20,954 Square Feet
Canva
The prayers have finally been answered in Killeen Texas. I remember writing an article 2 years ago when I asked the city of Killeen what was missing to make the city a lot better and over 100 people said Dave & Buster's. Dave & Buster's was founded in 1982 in Dallas Texas.
WHAT IS DAVE & BUSTER'S EXACTLY AND WHY IS THE CITY SO EXCITED?
This establishment is an American restaurant and entertainment business with a full-service restaurant, full bar, and a video arcade room. Since 2023 the company has had 156 locations in the United States, two in Puerto Rico, and two in Canada and now they're bringing it to, the city of Killeen. The Dave & Buster's will be located at 5200 Martin Luther King Blvd. and the project construction is projected to be concluded by May 2025.
OUR PRAYERS HAVE BEEN ANSWERED HERE IN KILLEEN TEXAS
This is something that we really need here in Killeen, Texas and the fact that this particular building will be at least 20,000 ft.², just goes to show that it's going to be large enough for all of Central Texas to enjoy. This is perfect for the residents in Central, Texas that are tired of making the trip to Austin just to have a little fun. I love to see that the city continues to grow with new establishments and great people in the community. I cannot wait until David Buster's debut, see you in May 2025 in Killeen, Texas!
Top 20 Restaurants Central Texans Wish Would Come to Temple
A while back, I
asked the good people of Temple
if they could picture a good restaurant to fill the lot on North General Bruce Drive where the soon to be torn down Long John Silver's stood.
This was before it was announced that a Dutch Bros. Coffee location would open there (which was one of the places I predicted as a contender in our article).
So now Dutch Bros. is open in that spot, but the responses to my survey were interesting because they paint a picture of just how diverse Temple's population is. People recommended some familiar restaurants with locations in the surrounding area, but also a few I'd never even heard of.
Here are the top 20 results of the survey. Let's see what the good people of Temple are craving!
Gallery Credit: Aaron Savage, Townsquare Media
13 Celebrities with Roots in Central Texas
Central Texas knows talent! From musicians and actresses to football players, we list 13 celebrities with roots right here in Central Texas.
Gallery Credit: Toni Gee, Townsquare Media
14 Texas Eats We Can't Live Without