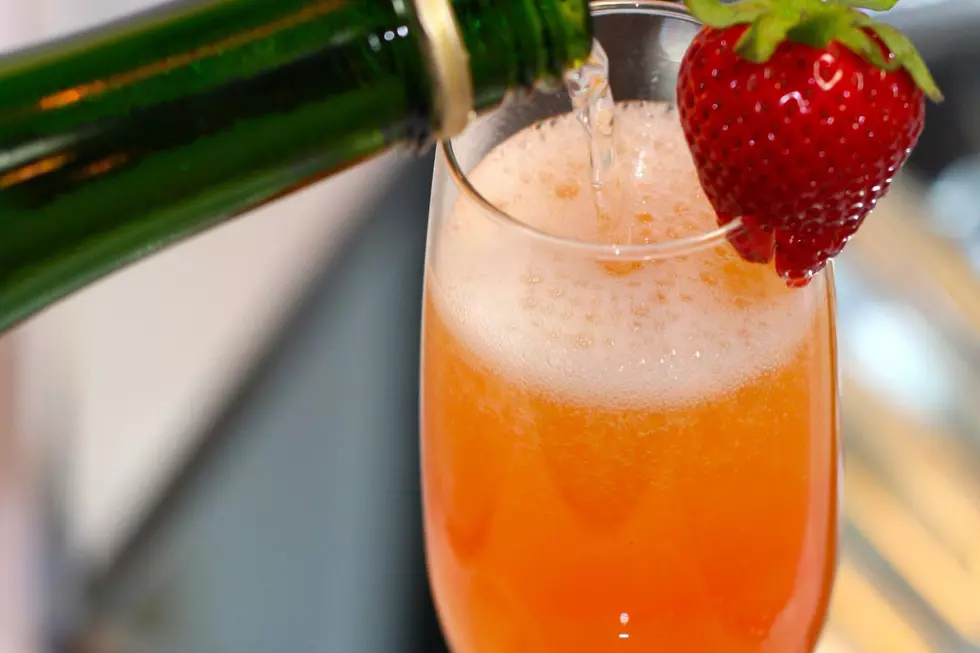 Cheers To The New Year, Here Is A Must Try New Year Punch
Canva
New Year's is just in a couple of days in Central Texas and I may not have all my New Year's resolutions together but I do have my recipe for the best New Year's punch you have ever tasted in your life. We are all aware once the clock strikes 12 o'clock midnight, we're all going to scream happy New Year's and have a toast.
CHEERS TO THE NEW YEAR!
For years after saying happy New Year's, we would toast with cheap champagne and have hangovers like you wouldn't believe the next day. Once I realize that I had one too many hangovers each New Year I knew it was time for me to make my own special New Year's punch. I wanted to make a punch that still had the feeling of popping champagne bottles on New Year's Eve but I also wanted it to be delicious.
HERE IS WHAT YOU NEED:
Peach puree,  Belaire, and, ideally, your flute glasses.
Open your Belaire 10 to 15 minutes before you plan to pour the cocktails, keeping it refrigerated.  Fill the glasses to the rim and garnish.
HAPPY NEW YEAR CENTRAL TEXAS
This Peach Bellini New Year's punch is a crowd-pleaser every year and it doesn't leave you with any residue or a hangover. This delicious recipe has been a tradition for the last six years in my household, I truly hope you enjoy it and hope you do too. Happy New Year Central Texas I wish everyone the best and cheers to 2023!
13 Celebrities with Roots in Central Texas
Central Texas knows talent! From musicians and actresses to football players, we list 13 celebrities with roots right here in Central Texas.
14 Texas Eats We Can't Live Without
Top 20 Restaurants Central Texans Wish Would Come to Temple
A while back, I
asked the good people of Temple
if they could picture a good restaurant to fill the lot on North General Bruce Drive where the soon to be torn down Long John Silver's stood.
This was before it was announced that a Dutch Bros. Coffee location would open there (which was one of the places I predicted as a contender in our article).
So now Dutch Bros. is open in that spot, but the responses to my survey were interesting because they paint a picture of just how diverse Temple's population is. People recommended some familiar restaurants with locations in the surrounding area, but also a few I'd never even heard of.
Here are the top 20 results of the survey. Let's see what the good people of Temple are craving!