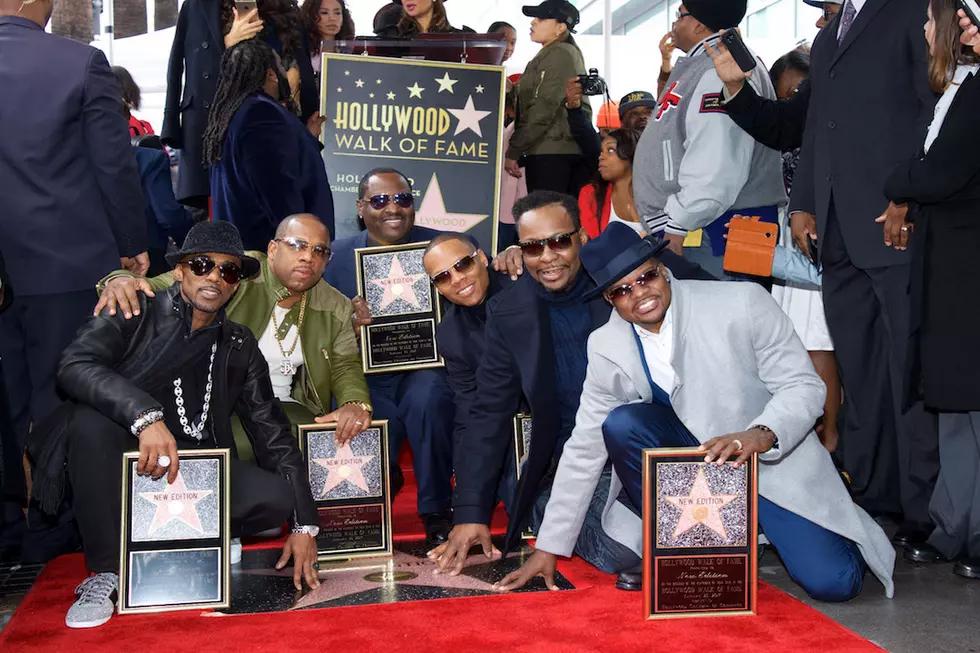 Central Texas Poll: What R&B Artist/Group Would You Like To See A Biopic About?
Earl Gibson III, Getty Images
Of course it all about the legendary New Edition this week and as we prepare to wrap up the EXCELLENT 3 night miniseries "The New Edition Story" on BET, we're already looking ahead to find out what R&B artist or group deserves the next "biopic" treatment.
Now its a no-brainer that the icon Prince would get one soon so we'll leave him out of this discussion. But there are several other stars that we think should get the biopic treatment. Here are my suggestions, then we'll put it to a vote and ask who YOU would like to see get their story in lights.
1

Let's start with 2 guys who were the architects of many of the 80's and 90's biggest hits and who also learned under "The Purple One" AND worked with just about every major icon in music. Jimmy Jam and Terry Lewis must have a fascinating and exciting story to tell about their LONG run in the industry.

Getty Images for National Museum of African American Music

Getty Images for National Museum of African American Music

2

If you remembered his BET Awards tribute and ALL THE HITS done by Riley, you best believe that Riley's story should be a good one!

3

At one point during the 90's you could not find a better female vocal group than En Vogue. Its their "break-up" that we want to learn more about.

4

Charlie Wilson is not shy about sharing his life story of how he went from having blockbuster hits with The Gap Band to losing it all to drugs to his current return as one of R&B biggest stars.

5

With a track record of HITS from the 60's to the 90's, The Whispers movie would probably be LONG on good music but could be less on "drama" but it would still be an interesting movie!