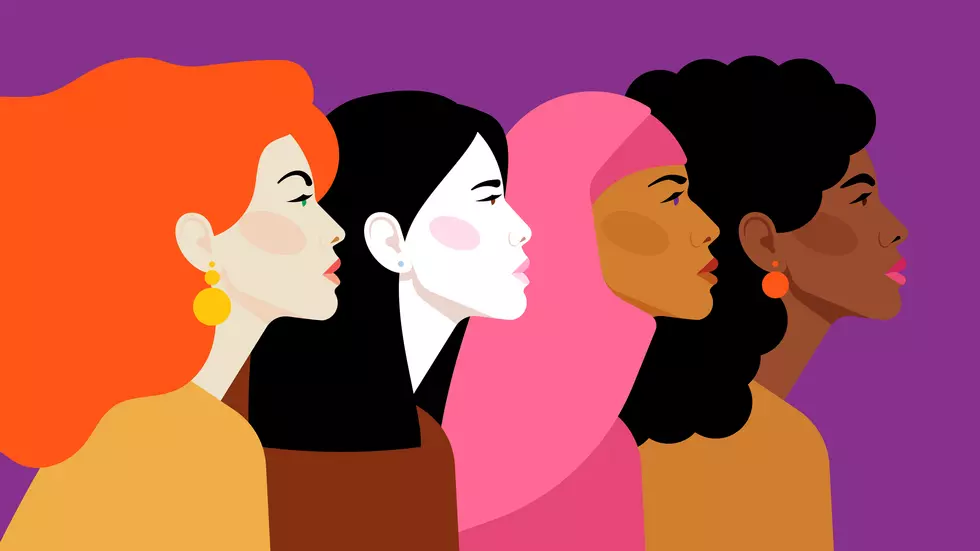 Celebrate International Women's Day with My Kiss 1031
Getty Images/iStockphoto
Today (March 8) is International Women's Day, and we at My Kiss 1031 want to sing the praises of R&B's most powerful and inspirational women.
Actually, we'll let them sing the praises while we dedicate the entire Noon hour to playing their greatest songs. Today is all about celebrating the accomplishments of the women in our lives, and music is such a powerful way of communicating how we feel.
We've got some awesome tracks in mind, but is there a song you think we should play? Tap the Chat button on the free KSSM app to shoot us a message and let us know.
You can also write us on Facebook.
Some of the artists on our playlist so far include:
Beyonce
Queen Latifah
Alicia Keys
Aretha Franklin
Whitney Houston
Andra Day
We'll also have some great prizes to give away today, so be sure to check us out on the air and streaming live on the KSSM app and our free Amazon Alexa skill.
Watch the app for alerts about all our giveaways - some of which are exclusive to the app. The app also features a Call button that puts you right through to our studio line, even if you don't have the number programmed into your phone.
At 1 PM, we'll have your next opportunity to win State Fair Classic tickets. You can call Big Ced for your chance to win, or use the password "WOMEN" here for your shot at tickets.
At 2 PM, Big Ced will have tickets to see Calvin Richardson and Friends live in Central Texas. Listen for your chance to win, and don't forget you can tap the Call button in the app to get directly in to the studio line.
To all the women out there, we want to thank you for all you've done and continue to do to make the world a better place. There are so many accomplishments to praise today, and since we're all about the music, we're highlighting the women who've left an indelible mark on music culture.
READ ON: See the States Where People Live the Longest
Read on to learn the average life expectancy in each state.
LOOK: Answers to 30 common COVID-19 vaccine questions
While much is still unknown about the coronavirus and the future, what is known is that the currently available vaccines have gone through all three trial phases and are safe and effective. It will be necessary for as many Americans as possible to be vaccinated in order to finally return to some level of pre-pandemic normalcy, and hopefully these 30 answers provided here will help readers get vaccinated as soon they are able.