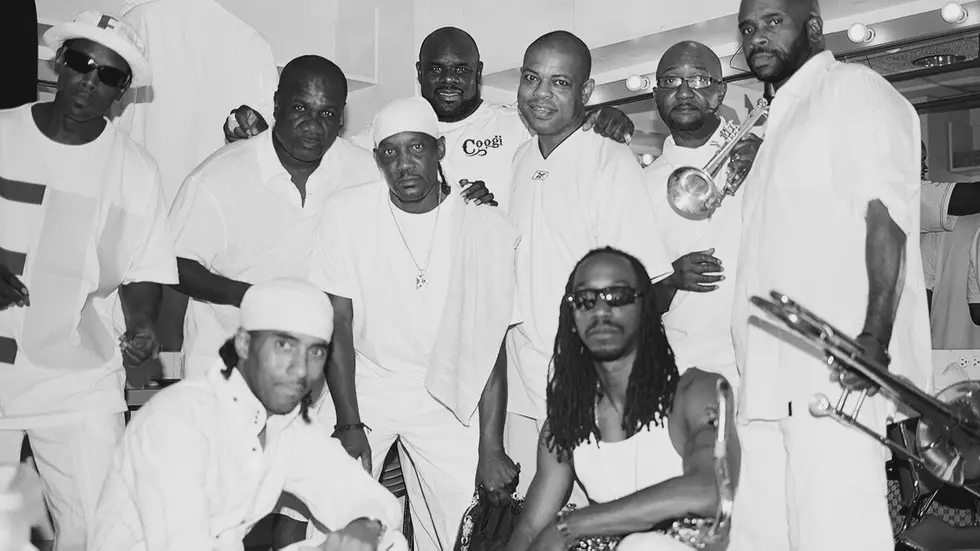 Catch 'The Beat Don't Stop' Go-Go Doc On TVOne June 21st
Courtesy Of TVOne
Growing up in Louisiana around lots of great live music, in the 80's, I learned about Go-Go music out of Washington D.C. when I would hear it on radio or in the mix at a party. Go-Go is energetic, jamming and hard to capture on a record because the best way to experience these amazing bands is live and in person.
Though a few Go-Go jams have made it to the mainstream of R&B and Hip-Hop thanks to the likes of E.U., DJ Kool and the late great Chuck Brown among others, it still remains largely rooted and connected to the D.C. area. This Sunday night (June 21) on TVOne at 7:00 PM CST you can take a deeper look into the Go-Go sound with the documentary "The Beat Don't Stop".
According to TVOne, The film will take viewers through the history of D.C.'s indigenous sound, which emerged out of underprivileged neighborhoods during the height of the crack cocaine epidemic in the 1980s and was largely blamed for the rise in crime and violence that paralyzed D.C.
Go-go legends and current artists, historians, community leaders, and journalists provide first-hand accounts about the social power and influence of Go-go and how the music served as a platform for African Americans to elevate and address issues such as class struggles, gentrification and the music's impact on black culture. It will also examine the passion that fueled social movements, including Don't Mute DC, which emphasized the music's power and influence amid a rapidly changing cultural landscape.
Melz On The MIC chopped it up with one of the featured subjects of the documentary, legendary front man and bassist for E.U. Gregory "Sugar Bear" Eliot about the history of E.U. and Go-Go music and how they're classic hit "Da Butt" came to be thanks to director Spike Lee.
15 Of the Ugliest Grill Central Texans Have Shown Us