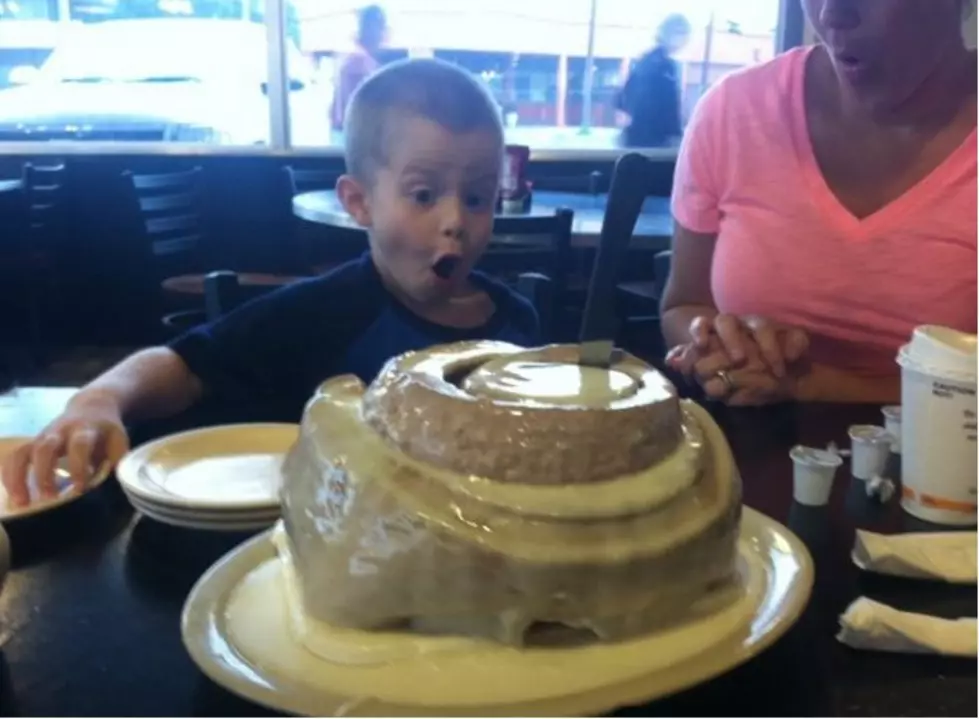 Can You Still Get This Huge Texas Sized Cinnamon Roll IN This Texas City?
Kelly C Yelp
Well, heck If I wanted to try it I guess I can't anymore. I had heard about this place from friends but just recently found out that they permanently closed back in 2020.
Dang, it! And, I never tried the HUGE Cinnamon Roll!
• WAS THIS THE LARGEST CINNAMON ROLL IN TEXAS? 
Whoa! You're telling me that this thing was 3 pounds? Look at the size of this sucker. I mean it was bigger than an entire CAKE.
• LULU'S BAKERY & CAFE' IN SAN ANTONIO USED TO BE HOME TO THIS HUGE CINNAMON ROLL! 
Yep, Lulu's Bakery & Cafe' used to be famous for this HUGE Cinnamon Roll. They used to be located at  918 N Main Ave in San Antonio, TX 78212.
• WHAT DID PEOPLE THNK OF THE CINNAMON ROLL?
Here is an old YELP review from 2019 when Lulu used to be open.
Tina N wrote...
 3 Pound Cinnamon Roll? Yes, please! Did the two of us (me + friend) finish it? Nope!

Price:
- $11.99 cinnamon roll
- $7.49 French toast
- $8.49 huevoa rancheros
- $2.49 OJ or AJ

Tina's Tips and Temptations
- It doesn't matter if you finish it or not, they'll wrap it nicely for you for take out
- The cutouts in front is what captured someone's eyes
- Many people's go to bkft as it was packed
• LULUS IS NOW PERMANENTLY CLOSED!
Lulu's Bakery & Cafe in San Antonio is now permanently closed and with it goes the HUGE cinnamon Roll! So, who is going to step up and create the NEXT big cinnamon roll? Do you know of other places in Texas with HUGE Cinnamon rolls!?
This San Antonio House Has A CAVE!