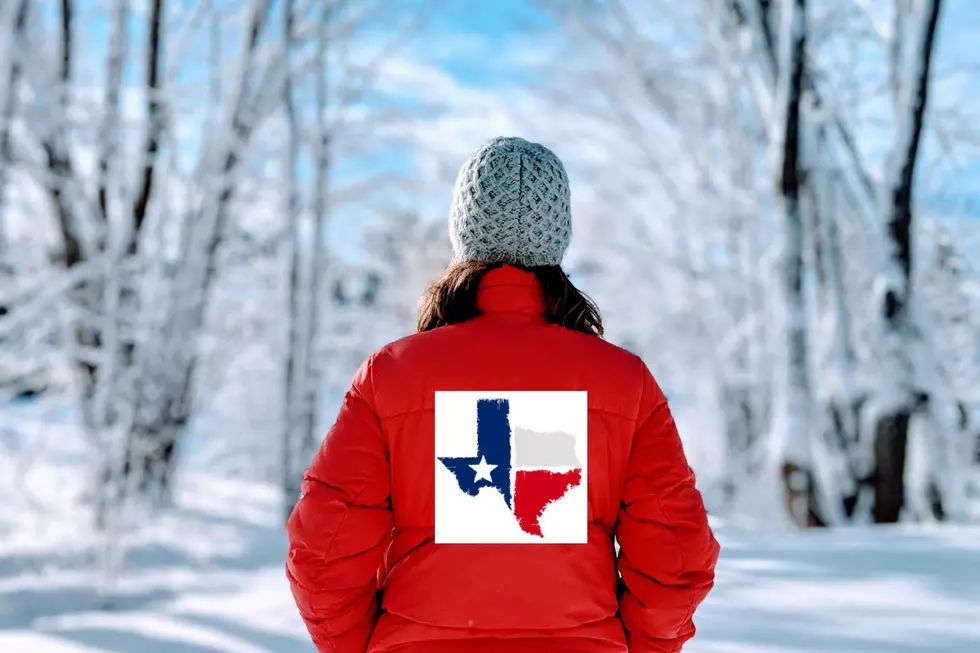 Brrr! Snow May Be On The Way, But Will Killeen, Texas Get Any?
Canva
It's beginning to look a lot like Christmas in Texas, and we haven't even fried our Thanksgiving turkeys. The cold weather seemed to flip on like a light recently, and believe it or not, there's a chance of snow already.
LET IT SNOW, TEXAS!
According to WFAA, snow in Texas is already a strong possibility as early as Friday night into Saturday morning thanks to a big cold front pushing in.
However (you knew there'd be a however), we're talking small flurries that probably won't stick. So, sorry kiddos - you probably won't get a snow day.
Still, it's interesting to see this sort of weather rolling into the Lone Star State this early in the year.
WILL IT SNOW IN THE KILLEEN AREA?
Sadly, it doesn't seem likely. If snow comes in, it'll mostly be in North Texas.
What can we expect instead?
According to the National Weather Service, there's about a 40% chance of rain Friday night, and a 20% chance of showers after Noon Sunday.
SNOW IS NICE, BUT...
We all love it when it snows down here, but let's not forget what happened to us in February 2021. Pretty much the entire Lone Star State was literally frozen in place, and there are still areas trying to fully recover from that disaster.
If you've lived in Texas long enough, you've learned from experience that we typically have the crazy winter weather between January and early March.
Still, it never hurts to be prepared, so I strongly recommend taking this blip of a snow watch as a reminder to stock up on supplies you'd need if we do find ourselves in a frozen wasteland again. We learned harsh lessons about preparedness and survival that year, and we can't forget it or grow complacent.
LOOK: We Loved Your Central Texas Snow Day Pics
Check Out Snow Day Pictures From Listeners in Killeen And Temple
10 Things You Can Thank Texas For