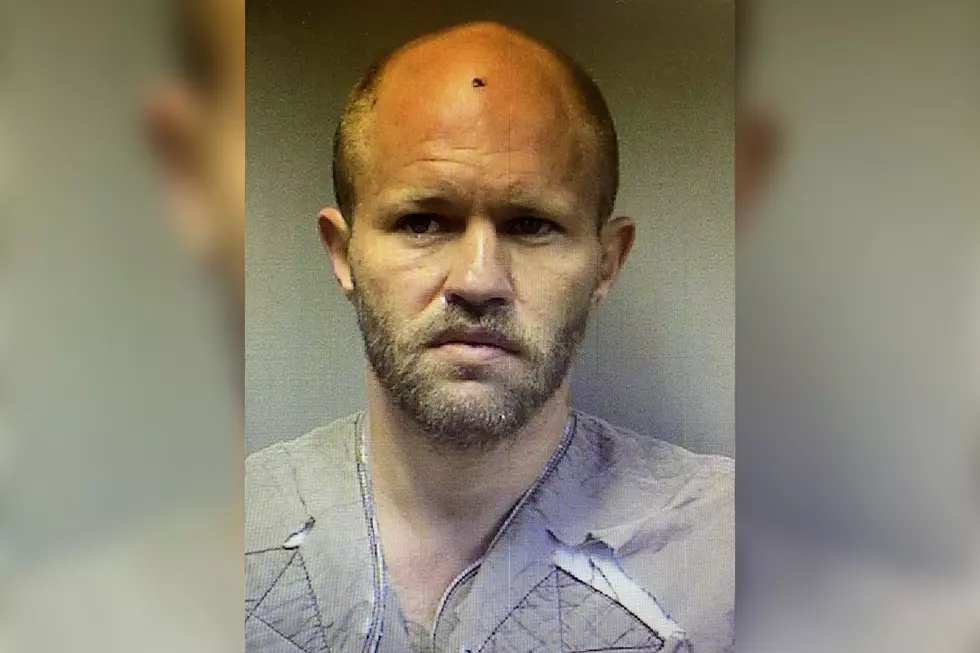 Convict Escapes Authorities in Central Texas, Still on The Run in Area of Seaton Cemetery
Brandon Hogan - Coryell County Sheriffs Office
The manhunt is on for an inmate who escaped while on a work crew in Leon Junction, Texas.
Brandon Hogan escaped from a work crew at Seaton Cemetery.
Escaped Inmate
According to our news partners at KWTX, Brandon Hogan escaped the work crew at Seaton Cemetery at 333 Seaton Road in Leon Junction, Texas. Leon Junction is close to Grove, Flat and Mound off TX-36.
The Coryell County Sheriff's Office took to Facebook to share some details:
---
---
Judging by the comments, many folks are wondering why an inmate who was jailed on charges of theft of a firearm, burglary of a habitation, assault of a family member, and criminal mischief would be on a work detail.
Brandon Hogan is described as a 5'9", balding white male with light brown and blonde hair, and he weighs 158 pounds.  Deputies say he is on foot and has removed his black and white-striped jail-issued top, but is believed to be wearing the matching pants.
He may be wearing a white T-shirt.
If you have seen this man, you are asked to call the sheriff's office immediately at 254-865-7201. Authorities are asking that you do not approach him.
Deputies, including K-9 assets, and other law enforcement officers are searching the area just north of Fort Hood.
---
Speaking of folks who are wanted, there's no shortage of people on the run from the law out of Bell County. That includes one man wanted for cruelty to animals, another man wanted for assault against a family member, and a woman wanted for arson.
Do you recognize any of these local scofflaws?
Have You Seen Any Of Bell County's Most Wanted Criminals?
Bell County needs help in finding these individuals who are on the run from law enforcement.