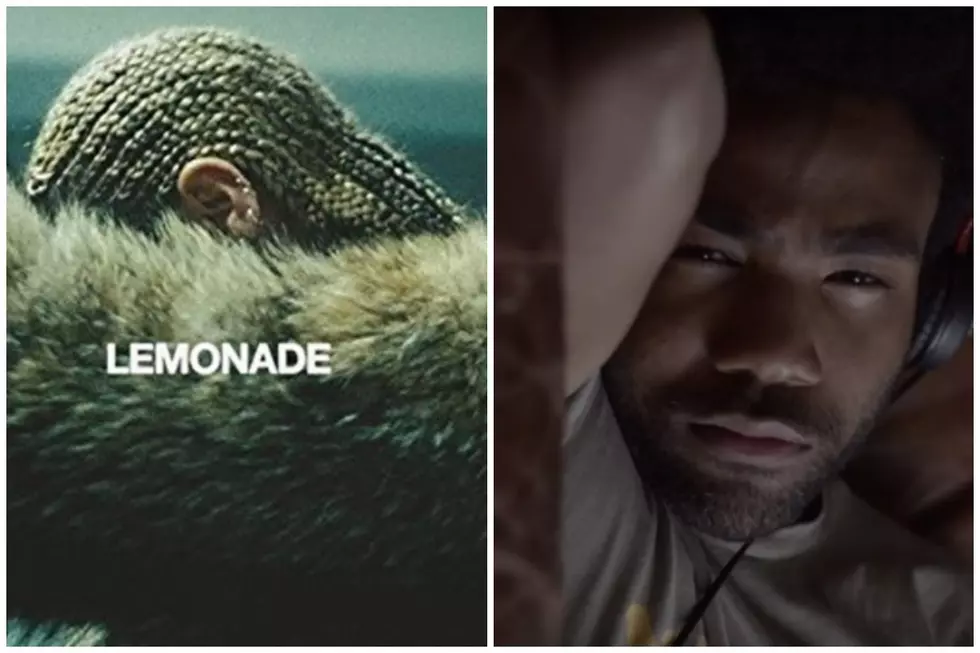 Beyonce and Donald Glover Win Peabody Awards for 'Lemonade' and 'Atlanta'
Columbia, FX
On Thursday (April 20) the Peabody Awards announced their 2017 honorees. Beyoncé took home the prestigious award for her visual album Lemonade. Donald Glover (aka Childish Gambino), was also honored for his debut hit FX series Atlanta.
Beyoncé and Glover were both among 60 finalists for the prize, which focused on the most compelling/empowering stories told using electronic media in 2016. In honoring, Lemonade the Peabody Awards committee spoke highly of the visual album.
"Lemonade" draws from the prolific literary, musical, cinematic, and aesthetic sensibilities of black cultural producers to create a rich tapestry of poetic innovation," the committee stated. "The audacity of its reach and fierceness of its vision challenges our cultural imagination while crafting a stunning and sublime masterpiece about the lives of women of color and the bonds of friendship seldom seen or heard in American popular culture."
The hit series Atlanta also received high praise from the committee.
"Donald Glover's enchanting series on the struggles of two young black men trying to make it in Atlanta's rap scene blends vibrant character study and rich socio-political commentary in delivering a detailed and textured exploration of a Southern city," the committee said.
Two music documentaries were also announced as Peabody winners, Hip-Hop Evolution and MAVIS! 
Hip Hop Evolution traced the evolution of hip-hop in the 1970s with interviews featuring hip-hop icons like Grandmaster Flash, Afrika Bambaataa, Kool Herc, Melle Mel, LL Cool J and Run D.M.C.
"An entertaining, consummate history of hip-hop music told in a series of interviews with influential MCs, DJs, and moguls who were there at the beginning of the genre's birth and through its dynamic evolution," the judges wrote.
Mavis! is an HBO documentary about gospel/soul legend and civil rights icon Mavis Staples and her family group, the Staples Singers. The doc features appearances by Bob Dylan, Prince, Jeff Tweedy and many others.
The Peabody winners and finalists will be honored at a gala in New York on May 20 and it will air on PBS and Fusion networks on June 2. Check out a clip of the honorees below.
10 Rappers & Singers Who Will Make You Want to Hit the Gym