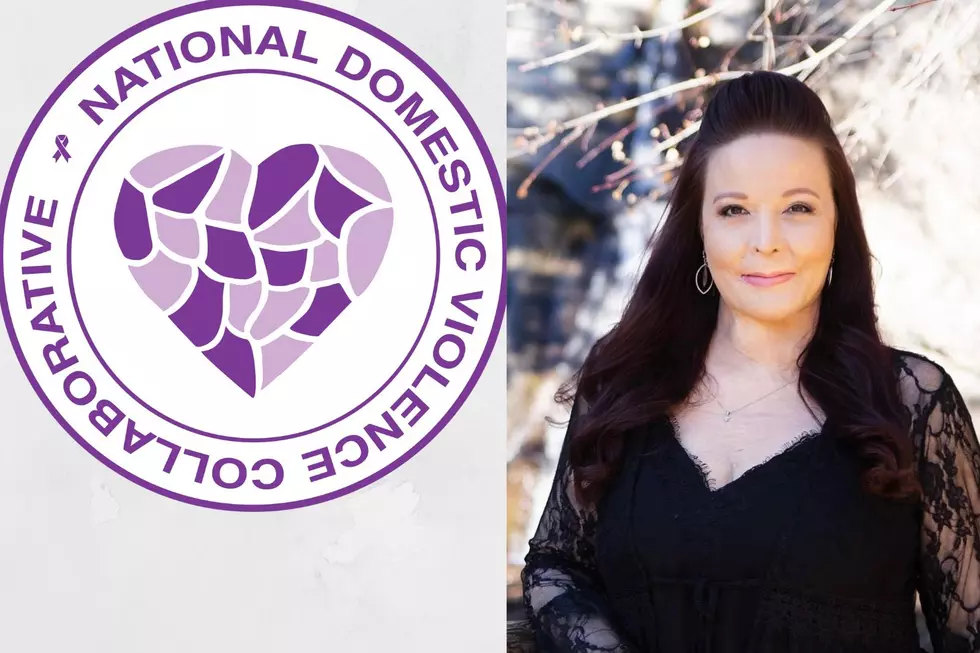 Killeen, Texas Woman Now A Hero To Fellow Domestic Violence Victims
Courtesy of Audrey Prosper/ Canva
The bittersweet story of Audrey Prosper will forever make me emotional about Killeen, Texas and the strong women who call our city home.
WHO IS AUDREY PROSPER?
October is Domestic Violence Awareness month, and I wanted to take this opportunity to write about Audrey and her story.
Audrey was born and raised in Killeen. If you grew up here, you may remember hearing her on the radio. A local station would host a talent show segment in which people would call in and sing, and Audrey was a frequent participant and winner. Central Texas fell in love with her voice, and she seemed to be on track for a music career. However, God had other plans for Audrey's impact on the world.
The put it bluntly, Audrey was violently attacked by her husband in 2009. She'd recently told him she wanted a divorce after 7 years of marriage, citing his infidelity and gambling issues. Audrey says there was no violence in their relationship before that point, but that his reaction to the divorce request was violent.
After he attempted to sexually assault her, she left. Not long after, she needed to go to their former shared home, and her husband assured her he wouldn't be there. That turned out to be untrue, and after once again trying to sexually assault her, he hit her repeatedly with a hammer before dousing her in gasoline and lighting her on fire. 80% of her body was burned as a result of this assault.
AUDREY IS A SURVIVOR
Audrey was left for dead in a garage, but managed to escape and seek help. During and after years of recovery - including 17 surgeries and 9+ procedures - she's worked to raise awareness of domestic violence and help other victims.
She was recently named Purple Ribbon Award Survivor of the Year by DomesticShelters.org. She's told her story worldwide and she has been nationally recognized as an advocate appearing on shows like Anderson Cooper, Dr. Phil, and Investigation Discovery.
DID YOU KNOW?
In a lot of domestic violence situations, women sometimes not only lose their selves mentally, but they don't find the will to go on. Audrey has dedicated her life to reaching as many of these women as she can and helping them find the strength to carry on and rebuild their lives.
Audrey is the Founder & CEO of the National Domestic Violence Collaborative, the mission of which is to raise the national standard of advocacy and radically reduce the number of people impacted by domestic violence. She feels that our conversations about domestic violence have reduced people who experience domestic violence into dramatic characters, and she hopes to use her experience, platform, and resources to change that narrative so that we can have open and honest conversations about this issue.
WHAT IS NEXT FOR AUDREY PROSPER?
The RESTORED program is a "transitional housing" program Audrey and her allies are developing to help women and children escape abuse and empower them to holistically heal from the inside out in order to experience long-term success. This means addressing the whole person: spiritually, emotionally, mentally, physically, relationally, educationally, and economically. She'll be launching a capital fundraising campaign in 2023 to raise the funds needed to plant it right here in Killeen.
WHAT CAN YOU DO TO HELP?
Audrey says the goal for this program is for women and children to go from homeless to home ownership. So many domestic violence survivors are taken in by shelters, and while many of these shelters do great work for people in need, Audrey feels more can be done to help families move on and heal.
I am so serious, Central Texas - there's nothing I don't love about this woman! If you want to help this worthy cause, visit the National Domestic Violence Collaborative's website here.
This just goes to show that Audrey is a woman who refused to be broken. She's built a career for herself as a local realtor with the agents Premier Realty group, and she gives 10% of every home sold to help fund charity programs.
I can say from personal experience growing up listening to her on the radio and admiring her as a superstar, I see nothing really has changed because she's still so amazing and still a superstar in my eyes. God bless you, Audrey Prosper!
Killeen Celebrates 51 Amazing Women For International Women's Day
March 8 is International Women's Day, and though we should celebrate the great women in our lives every day of the year, it's a special day to shine a spotlight on their many accomplishments. Let's take a look at some Killeen ladies who are doing great things and making power moves.
Top 6 Beautiful Paradise Islands In Texas You Must Visit
You don't have to hop on a plane or a cruise ship to find an island paradise this summer. Texas has some perfect getaways. Here are just a few.
Top 10 Things Texans Need To Prepare For The Fall Season
Fall in Texas is a season like no other, and while we love summer, the autumn months are perfect for warm drinks, comfort food, and family fun. Here's what we love most about the season.