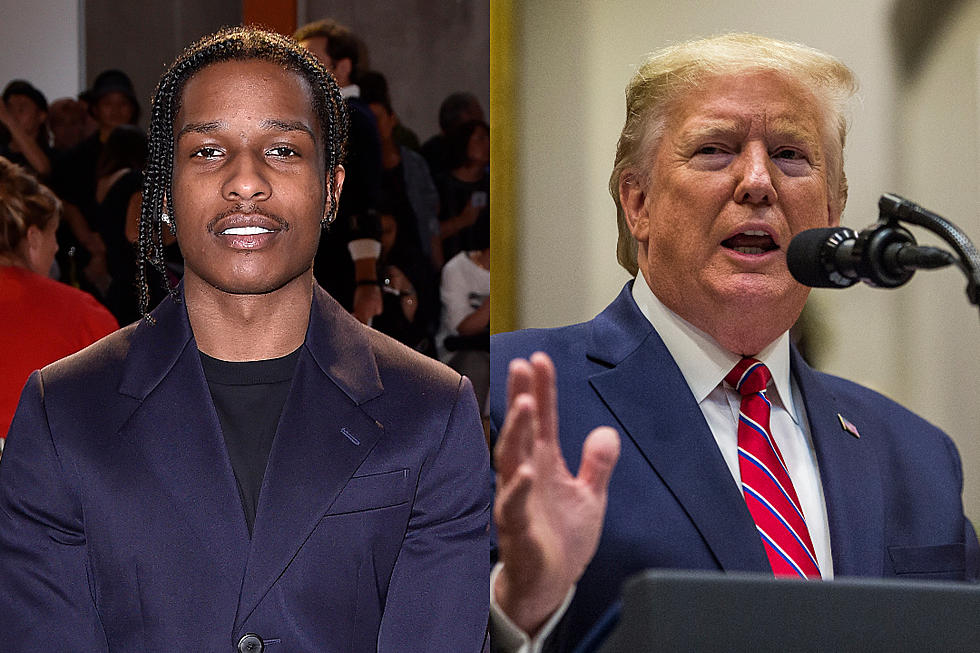 ASAP Rocky's Name Mentioned During President Trump's Impeachment Hearing
Pietro D'Aprano / Zach Gibson , Getty Images (2)
A$AP Rocky's assault case in Sweden has become a talking point during the impeachment hearings for President Donald Trump.
On Wednesday morning (Nov. 20), U.S. Ambassador to Ukraine Gordon Sondland reported to Capitol Hill in Washington D.C. to appear in front of ranking members of Congress to testify in Trump's impeachment hearing. During his testimony, Sondland discussed a July 26 phone call with President Trump. One of the topics they allegedly discussed involved the Testing rapper.
"The call lasted five minutes," Sondland said. "I remember I was in a restaurant in Kiev, and I have no reason to doubt that this conversation included the subject of investigations. Again, given Mr. Giuliani's demand that President Zelinsky make a public statement about investigations, I knew that investigations were important to President Trump. We did not discuss any classified information. Other witnesses have recently shared their recollection of overhearing the call. For the most part, I have no reason to doubt their accounts. It's true that the president speaks loudly at times and it is also true—I think we primarily discussed A$AP Rocky."
David Holmes, who works as an official for the United States Embassy in Kiev, Ukraine, testified that Ambassador Sondland allegedly told Trump that he should "let [Rocky] get sentenced, play the racism card and give him a ticker-tape when he comes home."
Watch Ambassador Gordon Sondland talk about Rocky during his testimony below.
See 18 Rappers Who've Been Arrested in 2019