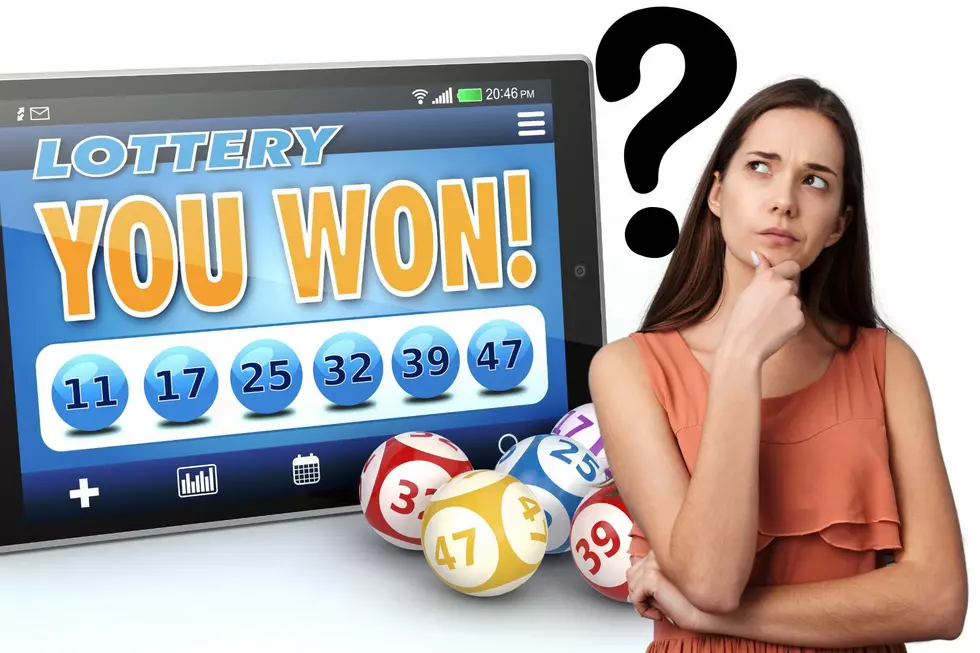 Can You Remain Anonymous If You Win the Texas Lottery?
Canva
I don't know about you, Texas, but the way the lottery has been flaunting these big jackpots during inflation, I definitely need to ask the Texas Lottery Commission if I can hold a couple of dollars for them. The prizes have gotten ridiculously huge, and you know that if you win every relative and "old friend" will come out of the woodwork with their hands cupped. So, if your numbers come up, can you remain anonymous?
YOU CAN REMAIN ANONYMOUS, BUT...
Per texaslottery.com: In 2017, the 85th Texas Legislature enacted HB 59, which allows certain winners of $1 million or more to choose to remain anonymous. However, if you choose the annuity option for payment, the Texas Lottery Commission's prohibition on maintaining your anonymity expires after 30 days.
So if you win less than a million, you may still have to deal with surprise visits from cousin Ray you haven't seen in years or that one kid you talked to on the playground a few times in the second grade. They'll have some sort of investment opportunity for you, I'm sure.
Here is a guide that also lets you know what the best steps are when willing the lottery.
THE POSITIVES AND THE NEGATIVES OF THE LOTTERY
We all dream of winning the lottery, but let's be real - the actual experience of winning that much money would be surreal to say the least. It'd be exciting though, and your mind would race with ideas for how you're going to spend it.
I'm almost certain charity is probably the last thing on anybody's mind. The rewards from winning the lottery are probably unbelievable, but no one ever talks about the negatives about winning the lottery.
As  I  mentioned above, everyone and their grandma will come out of the woods looking at you for a loan. You'll also face some tough decisions concerning how you get paid, how you'll protect all that money, and whether or not it's safe to go outdoors now.
So, there are things you should do if you win.
WHAT DO YOU DO TO REMAIN ANONYMOUS WHEN WINNING THE LOTTERY?
---
---
The TikTok video above is a little tongue-in-cheek, but also right on the money (pun intended).
Our friends at State Farm have some good advice for lottery winners.
They say you should protect your privacy first and foremost. Then you need to hire a lawyer, an accountant, and a financial advisor to help you claim, protect, and possibly even grow your money.
Next you'll have to decide how you want to get paid, and plan accordingly.
It would be easy to just take your winnings, fill a pool with them, and swim around like Scrooge McDuck, but the fact is that 70% of lottery winners go broke. It'd be interesting to see how many of them didn't take the time to be careful, and instead decided to McDuck it.
WHAT WOULD YOU DO?
Would you remain anonymous if you won a huge Texas Lottery jackpot? Or would you want to share the good news with everyone? Tap the Chat button in our free app and let us know.
Ten Weird World Records Set in Texas
10 Things You Can Thank Texas For
12 Weird Whataburger Gifts
Shopping for a Texan can be difficult. It's a scientific fact that Texans have refined taste and a cheap trinket will not do. One way to ensure a great gift is to buy something that says "Texas" loud and proud.