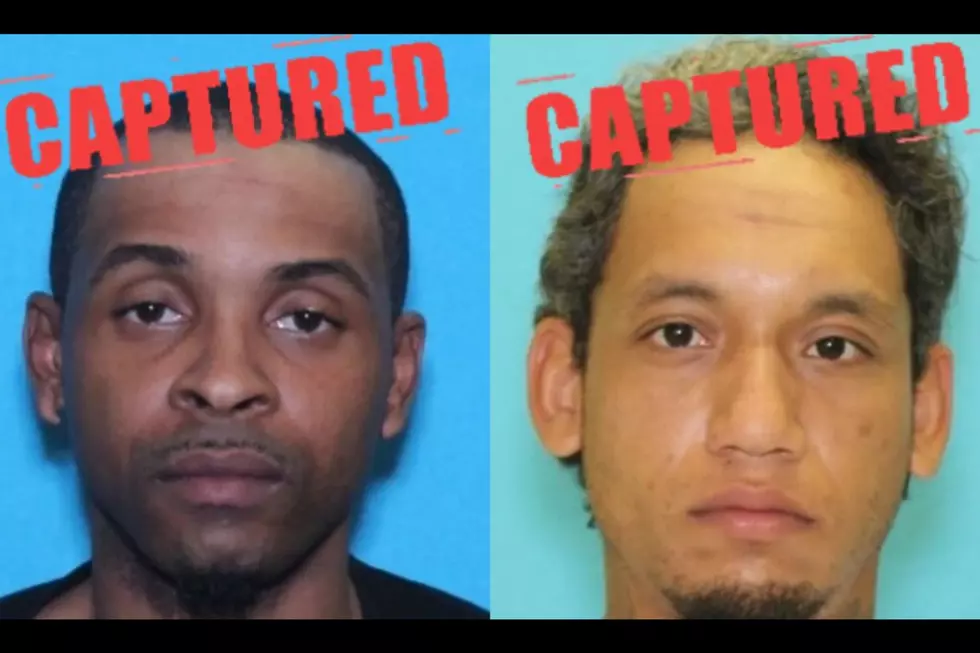 2 of Texas Top 10 Most Wanted Sex Offenders Back in Custody
Texas Department of Public Safety, KWTX
A pair of fugitives wanted in Texas for crimes including sexual assault, aggravated robbery, and promotion of prostitution have been captured in two different states.
Braeion Henderson of Rowlett, Texas and Paul Anthony Basaldua from McAllen, Texas are back in custody.
Fugitive Paul Anthony Basaldua
KWTX is reporting that 35-year-old Basaldua, arrested in Iowa, had been wanted since August 2021 for aggravated sexual assault. Warrants were also issued for his arrest on aggravated sexual assault of a child and indecency with a child by sexual contact, according to the Texas Department of Public Safety.
Since 2009, Basaldua has been convicted and served various sentences for possession with intent to distribute marijuana, burglary of a building, and aggravated assault with a deadly weapon.
Fugitive Braeion Henderson
KWTX is reporting that 37-year-old Henderson had been wanted since November 2020 and was arrested last month in Louisiana by the U.S. Marshals New Orleans Task Force, U.S. Marshals North Texas Fugitive Task Force, and Texas Department of Public Safety Special Agents.
Along with warrants for for failing to comply with sex offender registration requirements and aggravated robbery with a deadly weapon, Henderson had a previous conviction in 2009 for aggravated promotion of prostitution. In addition, he was charged with two counts of compelling prostitution under age 18 after incidents involving a 14-year-old girl.
Texas Crime Stoppers
According to the Department of Public Safety, 53 people from Texas' most wanted lists have been arrested so far this year, with $77,500 in rewards paid for tips that led to arrests. To be eligible for cash rewards, tips MUST be provided using one of the following:
Call the Crime Stoppers hotline at 1-800-252-TIPS (8477)
Submit a web tip through the DPS website by selecting the fugitive you have information about, then clicking the link under their picture
Submit a Facebook tip by clicking the "SUBMIT A TIP" link
Regardless of how they are submitted, all tips are anonymous. See the current featured fugitive on the Texas' 10 Most Wanted here.
Have You Seen These Children Gone Missing From Texas In September And October?
Children in Texas sadly go missing, but we can help bring them home. Have you seen any of these kids?
Bet You Didn't Know: 10 Bizarre Texas Laws Still on the Books
Many states still have strange laws on the books that aren't enforced or taken seriously anymore, and Texas is no exception.
Most of these laws are just funny now, but at one time, there was a valid (or at least somewhat valid) reason for them to exist.
Let's take a look at 10 of the weirdest ones in the Lone Star State.