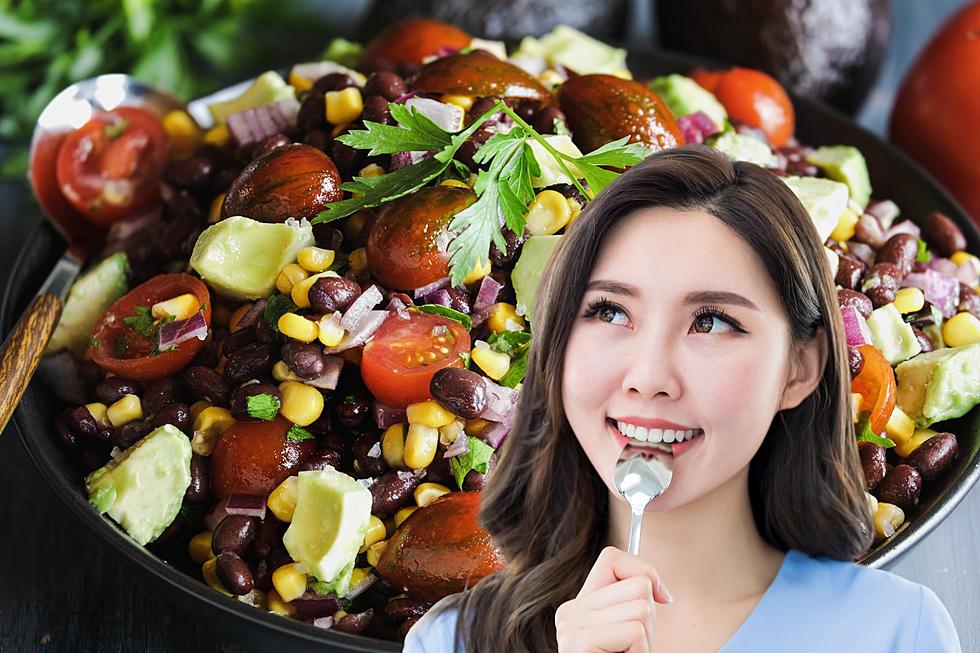 Yummy! Have You Tried The Infamous Texas Caviar?
Canva
Texas might not be known for its elegant cuisine, but there are some hidden recipes that Texans definitely hold near and dear. One of my favorite Texan dishes to make for the company when I have parties, get together's, and even baby showers would have to be Texas caviar or also known as cowboy caviar.
HERE IN TEXAS, WE LIKE TO KEEP FANCY
To all my people who say they are allergic to fish have no fear this particular recipe does not call for anything fishy. It's actually a very healthy and vegetarian dish. That is always a crowd-pleaser in my house.
YUMMY, YUMMY IN MY TUMMY
Texas caviar is one of those dishes when you mix a whole bunch of things together a concocted delicious treat happens. This healthy snack is by far one of Texas' easiest and most delicious recipes to try. Here's how you make Texas caviar :
2 15 oz. cans of black-eyed peas, drained
2 15 oz. cans of black beans, drained
3 cups corn, fresh or frozen
2 cups red onion, minced
1 green bell pepper
1 red bell pepper
2 diced jalapeno
2 garlic cloves chopped
3 cups of cilantro
3 scallions chopped
4 tbsp olive oil
2 tbsp red wine vinegar
2 tbsp sea salt
Juice of 1 lime
All that is left is for you to grab your favorite bag of tortilla chips and enjoy! This Texas dish may not sound really fancy, but here in the great state of Texas, it is a Texas delicacy!
Celebrating 10 Killeen, Texas Black Owned Restaurants You Must Try
These are 10 restaurants in Central Texas that are black-owned.
Delicious! Killeen, Texas Top 8 Female Chef/ Caterers You Must Know!
This is 8 Caterers and Chefs that are female from Killeen.
10 Junk Foods We Love
Here are my Top Ten Junk foods that we all love, Even though I try to eat healthier now I often crave these foods. Did your guilty pleasure make the list?